This Holiday Season, "May Peace Prevail on Earth"​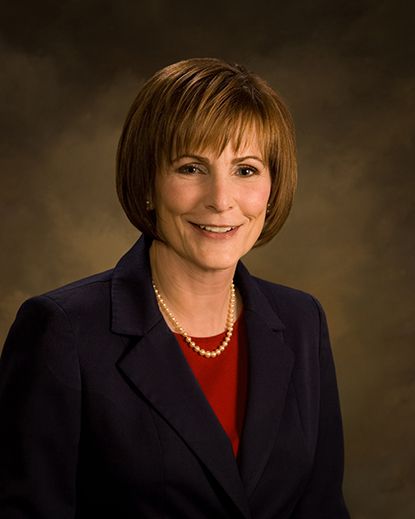 For many, the holiday season is a time to renew or strengthen connections with those around us. It is a time to see past differences and remember what makes us alike. Strangers seem more like friends and kindness greets us unexpectedly.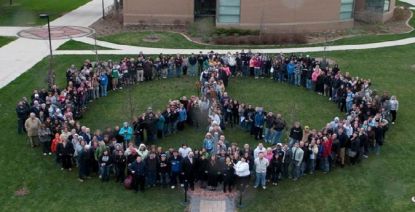 As I reflect on 2019 and look forward to 2020, I am reminded of a drizzly day in April 2011 when we celebrated the planting of a Peace Pole on the Waubonsee Community College Sugar Grove Campus. Located between Collins Hall and the Science Building, Waubonsee's Peace Pole is a visual symbol of our commitment to peace, to inclusiveness, and to building connections. The Peace Pole project was started in 1955 in response to the bombings in Japan. Our Waubonsee community chose Arabic, English, French, Spanish, and Braille for the inscription of "May Peace Prevail on Earth" which demonstrates the diversity of our family and district. I feel truly blessed to be part of such a rich and diverse culture that allows us to celebrate and appreciate both our similarities and differences.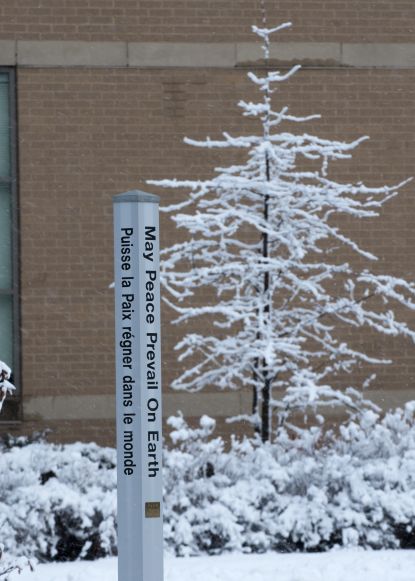 This holiday season I wish you health, happiness and peace.
Christine J. Sobek, Ed.D.
President, Waubonsee Community College 
Past Communications from Dr. Sobek
Dr. Sobek regularly writes columns about things going on at Waubonsee and on topics in higher education. These columns are frequently published in newspapers in the communities across the district that Waubonsee serves. You can read all of the past columns here. 
Related Reading
Each month, Waubonsee administrators, faculty members and staff write a column that highlights, people, programs and events from across the college. Read those columns here.