New Pathways for Learning and Working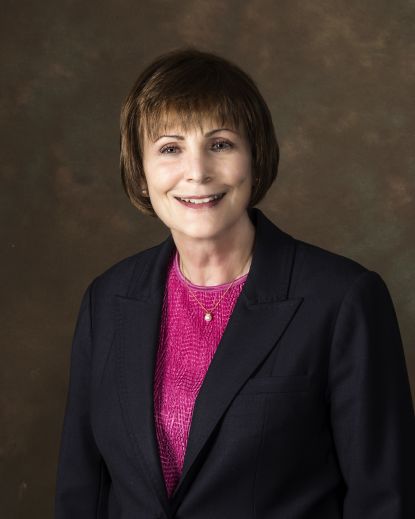 In a year of extraordinary challenges, Waubonsee Community College answered the call to maintain a dynamic community where our students and employees can learn, work, and thrive. We explored the unknown together, and we carved new pathways forward. 
We listened. We learned from each other. Furthermore, we acted. We determined that through persistence and resolve amid a global pandemic, we would keep our community strong and safe -- and that is precisely what we have done and continue to do.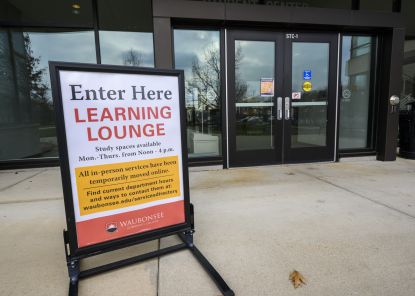 We built a pathway for learning and working by discovering new teaching methods and new ways to communicate and collaborate virtually. Thanks to our forward-thinking faculty and staff, we created MyChoice, which offers five flexible learning options: face-to-face, online, hybrid, sync online, and flex classes. With MyChoice, students from across all four campuses can choose to learn and work in the way that works best for them. 
Furthermore, we continue to shape our community by meeting individuals where they are in their life and their career. Our growing partnerships with school districts across the community mean more high school students can now save time and money by earning high school and college credit at the same time. Additionally, we have expanded our online offerings of affordable professional development for working adults who want to polish their skills or change careers. 
The upcoming 2021-2022 academic year will provide valuable insights and new opportunities, and we will continue to respond to the demands of a changing learning environment and an ever-evolving workforce.  
With this responsibility in mind, our goal remains the same -- to be the top choice for learning in our community. We will continue to focus on removing barriers and making the dream possible by creating pathways, enhancing systems, and reengineering ways to continue to meet the needs of students and our community both now and in the future.
Christine J. Sobek, Ed.D.
President, Waubonsee Community College
Past Communications from Dr. Sobek
Dr. Sobek regularly writes columns about things going on at Waubonsee and on topics in higher education. These columns are frequently published in newspapers in the communities across the district that Waubonsee serves. You can read all of the past columns here. 
Related Reading
Each month, Waubonsee administrators, faculty members and staff write a column that highlights, people, programs and events from across the college. Read those columns here.