Renewal for All at Waubonsee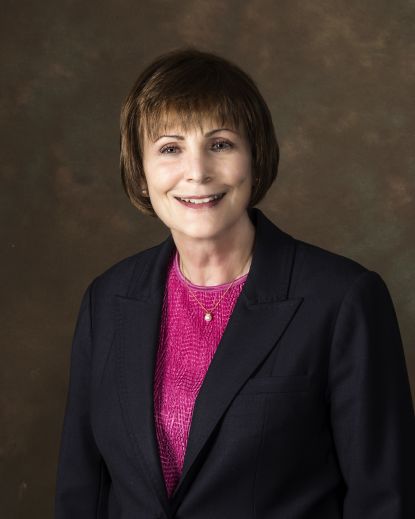 Fall is my favorite time of the year. As an employee of Waubonsee Community College for the past 33 and a half years, I have witnessed the magnificent transformation that happens to our campuses during the autumn months. The beauty of this season can be found in observing our spectacular trees change colors. The crisp air gives a sense of renewal, hope, and anticipation for what lies ahead.
We can draw a similar meaning in what we are experiencing at the college, a season of change and renewal. As I watch the autumn leaves fall from their branches, I am reminded to make room to prepare for what's next.
Since announcing my retirement effective January 4, 2023, I've been planning my transition and working on the "the art of leaving well." Many books are written about how to be successful in the first 90 days of employment. Few address the topic of leaving an organization well, with professionalism, responsibility, and grace. As the college prepares to receive its next president, I am incredibly grateful for Waubonsee and the renewal it has offered to many.
The majestic trees that line our Sugar Grove Campus and the surrounding land have acted as a home for countless individuals for centuries. During Native American Heritage Month, I am reminded of how the Potawatomi and many other people found renewal on these grounds. Our college name, Waubonsee, means "early dawn" or "early day," and we are named in honor of Chief Waubonsee, a Potawatomi Native American chief who lived in the Fox River Valley during the 1800s. This summer, we launched a land acknowledgment project to acknowledge, recognize, and provide understanding and education on the importance of the Waubonsee name, the lands we now occupy, and the many who were here before us.
Just as Waubonsee has been a place of renewal in the past, Waubonsee continues to be a place of renewal for those who come to us seeking a traditional or non-traditional route to fulfill a dream, hope, or ambition. In 2006, Mark Adams came to Waubonsee unsure of what he wanted to study or become in life. Back then, Mark was a student that felt thrown into college, but now, 15 years later, he is back! Mark is now pursuing his associate degree in computer science and is currently employed in that field. Waubonsee provided a place for Mark to return to his passion and expand his learning, and now he is accelerating his career. I also think of Cassie Smith, who returned to Waubonsee after 12 years. She is now pursuing an associate degree with plans to transfer to a four-year institution. She is also a member of the Alpha Beta Gamma and the National Society of Leadership and Success.
Waubonsee continues to provide renewal for all, including faculty who ignite learning in the classroom, students who find a safe community and gain a sense of belonging, alumni who found direction and purpose, and employees who build lifelong connections with each other. As the educational needs of our district change, so too will Waubonsee Community College. What I hope will always remain is Waubonsee's commitment to exceptional learning and student success. I'm excited about what lies ahead in this season of change!
Christine J. Sobek, Ed.D.
President, Waubonsee Community College
Past Communications from Dr. Sobek
Dr. Sobek regularly writes columns about things going on at Waubonsee and on topics in higher education. These columns are frequently published in newspapers in the communities across the district that Waubonsee serves. You can read all of the past columns here. 
Related Reading
Each month, Waubonsee administrators, faculty members and staff write a column that highlights, people, programs and events from across the college. Read those columns here.