Include existing credits when you complete your enrollment
Students looking to transfer in previous college credit from other regionally accredited colleges follow the same enrollment process as most new students, but with the addition of the Transcript Evaluation Request Form (TERF) process.
To view how your current credits from other schools may transfer into Waubonsee, please check out our Transfer Evaluation System (TES).
Transfer Credit Information and Regulations
Credits to be considered for transfer must have been earned at a post-secondary institution accredited by the Higher Learning Commission or other regionally accrediting agency with an earned grade of D or better in the course(s) involved. Credits to be considered for ENG 101 or ENG 102 must have an earned grade of C or better if pursuing a transfer degree.
A maximum of 45 semester hours of transfer credit can be applied to a degree. Transfer credit does not apply to the College's academic residency requirement, nor does it count in the grade point average. Credit will not be granted if a student has previously earned credit for an equivalent course at Waubonsee. No recording fee applies.
Transcripts from foreign colleges and universities must first be reviewed a foreign educational credentials services recognized by the National Association of Credential Evaluation Services (NACES).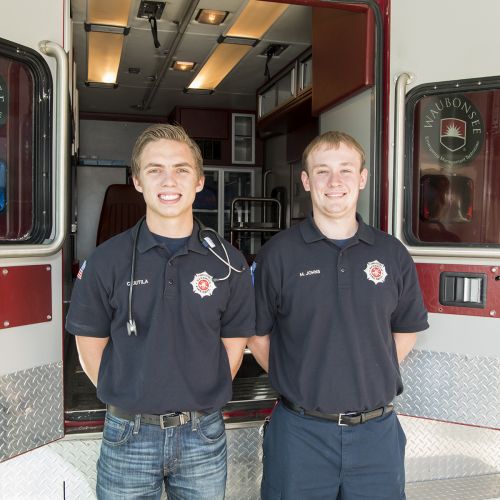 In addition to these steps, our CNA, EMT, Fire Science, Health Care Interpreting, Interpreter Training, Medical Assistant, Phlebotomy, Nursing, Surgical Technology and Therapeutic Massage Programs have additional requirements.