Earn a short-term career-focused certificate so you can get a better job quickly!
Now accepting applications for the Spring 2021 semester!
Free Programs

These free programs offer qualified students the opportunity to earn short-term college or career certificates in the following programs:
Programs subject to change. Additional short-term programs may be approved on an individual basis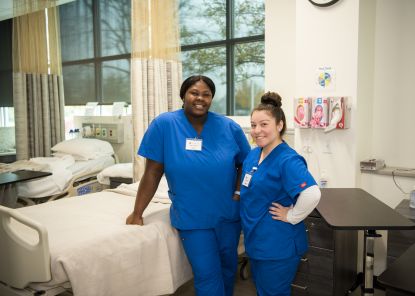 What's Included?
All program costs are covered, including tuition, fees, books, and required supplies. You'll also receive individualized help and support from a Waubonsee Works Advisor, who can connect you with community resources, the GED® exam preparation program, and/or additional college classes and programs. Since long-term employment is the goal of the program, you'll also receive job search assistance, including help with your résumé and interview skills. Limited assistance with transportation and child care referrals is also available.
Who's Eligible?
To qualify for the Waubonsee Works Program:
You must be between 17 and 24 years old
Eligible to work in the U.S.
AND meet one of the following qualifiers:

Pregnant or parenting
Currently homeless or living somewhere temporarily
Have a disability
Qualify for public assistance
Dropped out of High School

The Waubonsee Works Program is a Workforce Innovation and Opportunity Act program funded through the Kane County Department of Employment and Education.
Contact Waubonsee Works for more information