Our Students
3,090
noncredit enrollments
21
average age of a credit student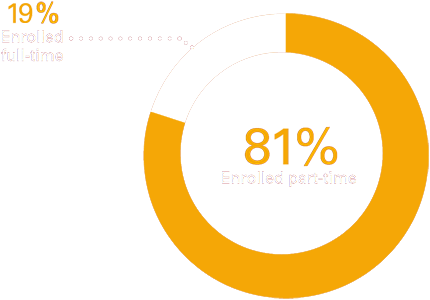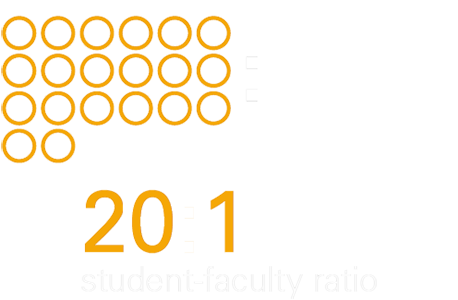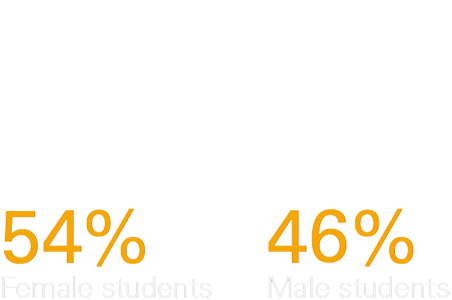 Tuition and Financial Support
Our Staff
Waubonsee is one of the area's largest employers. The college's staff includes:

89
full-time faculty

362
adjunct faculty

34
administrators

534
support staff
Our Accreditation
Waubonsee Community College is recognized by the Illinois Community College Board, the Illinois Board of Higher Education and the U.S. Department of Education.  See how the college compares to similar institutions in our college scorecard, or learn more about each topic below.
Our Offerings
Waubonsee is a comprehensive community college offering a variety of programs and services.
Our District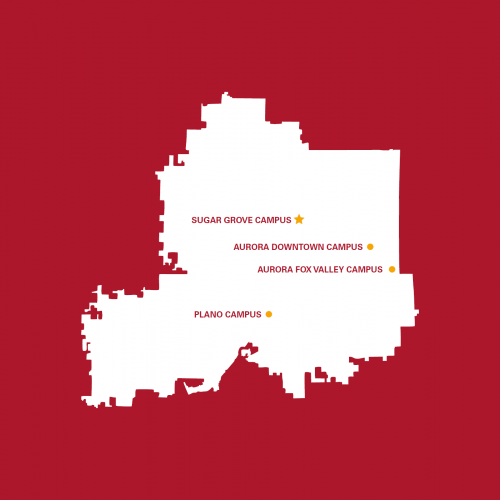 Waubonsee District Map
Encompasses 624 square miles
Includes southern Kane County and portions of Kendall, DeKalb, LaSalle and Will counties
Serves 22 municipalities, 12 public high school districts with 13 public high schools
2024 district population estimate: 428,684
Projected population in 2028: 433,222
---
Sources: ICCB/IPEDS and internal reports for FY2023 unless otherwise noted.
Waubonsee Community College does not discriminate based on an individual's actual or perceived race, color, creed, religion, gender, gender identity, sex, sexual orientation, age, national origin, ancestry, veteran's status, military status, unfavorable discharge from military service, marital status, order of protection status, pregnancy, disability, citizenship status, or any other characteristic protected by law in educational programs, activities, services or employment practices. Career and technical education (CTE) courses and program offerings and admission criteria can be found on the college's website at www.waubonsee.edu. The college will take steps to ensure the lack of English-language skills will not be a barrier to admission and participation in CTE programs.
Inquiries regarding this nondiscrimination policy may be directed to: Michele Needham, Title IX/ADA/Section 504 Coordinator; Waubonsee Community College, Route 47 at Waubonsee Drive, Sugar Grove, IL 60554-9454; compliance@waubonsee.edu. Inquiries may also be made directly to the U.S. Department of Education, Office of Civil Rights: Citigroup Center 500 W. Madison Street, Suite 1475, Chicago, IL 60661-4544, or (312) 730-1560, OCR.Chicago@ed.gov