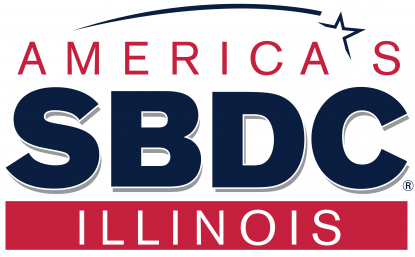 Through the SBDC, small business owners, both prospective and existing, can obtain essential management, marketing and financial coaching. We offer no-cost one-on-one coaching and a wide variety of low-cost events and workshops to help make your business a success.
We can help you:

Perform a financial checkup
Troubleshoot management issues
Develop marketing strategies

Create a business plan
Identify funding opportunities
Plan growth strategies
Check out the Waubonsee SBDC on YouTube!
Succession Planning: Preparing to Retire from Business Ownership
Entrepreneurship & Life: Universal Wellness & Monica Sanchez On GMA
Decorate The World: Sister's Party Decor Meets Good Morning Aurora
Shannon Gutierrez & Wyckwood House On Good Morning Aurora
Faith, Family & Soul Food: Ma Maw's Kitchen On GMA
Watch 2021 Hiring and Payroll Tax Law Updates: How will they affect your business?
As of March 23, 2021, the Illinois legislature amended the state's Human Rights Act (IHRA) and Equal Pay Act in three important ways through Senate Bill 1480. All businesses regardless of size will be adjusting their hiring and payroll processes and considerations.
15 Hiring Tips to Meet Your Staffing Challenges
We all know how the world has changed, and how we attract, hire and retain employees has changed with it. This workshop offers valuable information on how to understand the current labor market and approach recruiting in a new way. This workshop is taught by HR expert/consultant Doreen Petty, SHRM Senior Certified Professional (SHRM-SCP) and HRCI Senior Professional Human Resources (SPHR).