To Schedule a Class
If you received your registration form from the ticketing officer and you have not reached the court date listed on the ticket, follow the directions listed on the registration form. To register for a class your form and payment must be received by the Clerk's Office prior to your court date (10 days for Kendall and DeKalb Counties and 3 days for Kane County). You may fill out the registration form, sign it, and mail it in with your payment in the envelope provided. You may also go to the Clerks Office or use the Clerk's website and make your payment online (for Kane County you will still need to mail in the form with your signature). You will be notified by mail from Waubonsee Community College of your exact class assignment.
If you appeared in court in front of a judge on your court date and were granted court supervision, you will be notified by mail of your exact class assignment after all payments have been made.
When possible, we will do our best to meet your preferred days and times for the course. Once you have been registered in a class, you will receive a confirmation letter in the mail that includes the date, time, location, and directions for the class. You will typically receive your class assignment four weeks from the date you sent your registration form to the Clerk's Office.
Printable registration forms are available at the bottom of the page.
To Reschedule a Class
If you cannot attend your scheduled class, you may reschedule by calling 630-892-3675.
You may reschedule one time at no charge if it is done at least 48 hours (two business days) in advance of the assigned class date. If you're late (ten minutes after scheduled start time) there will be a $35 rescheduling fee. If you do not show up for your scheduled class you will be charged the full class fee to reschedule ($65 / $90).
Please watch the mail for the below envelope containing your class assignment.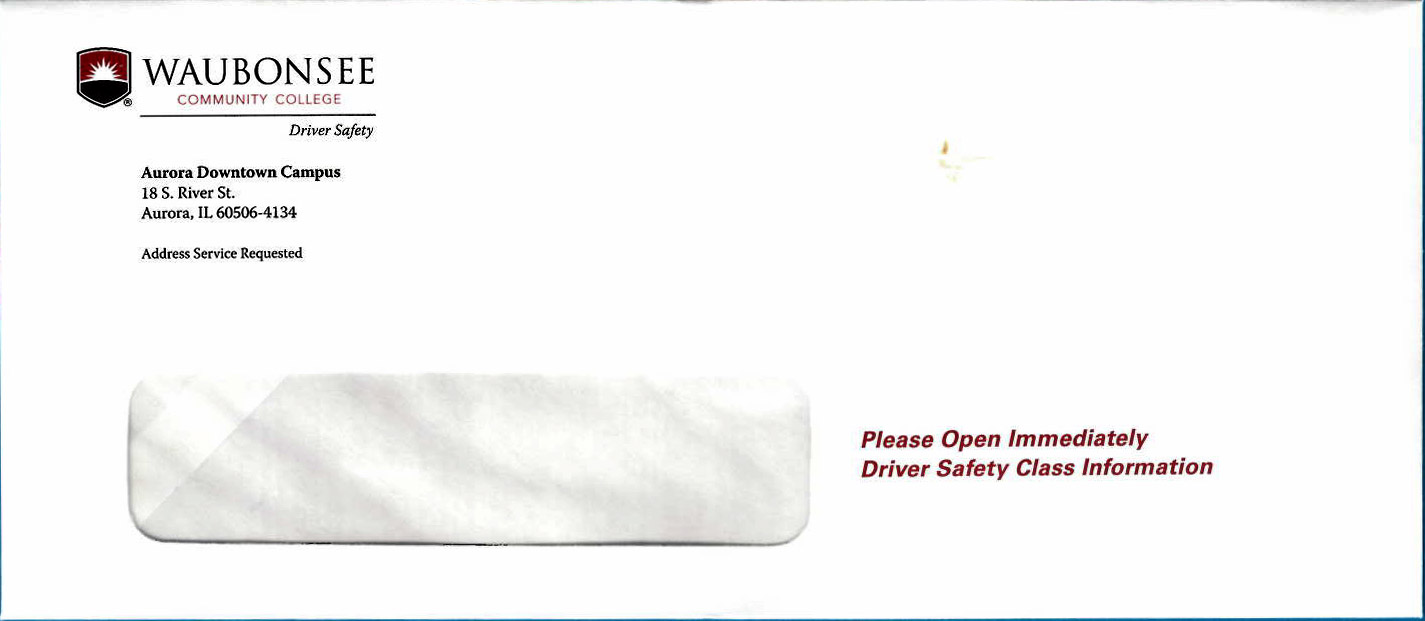 If you lost your Registration Forms for Kane, Kendall or DeKalb County, please download them below.