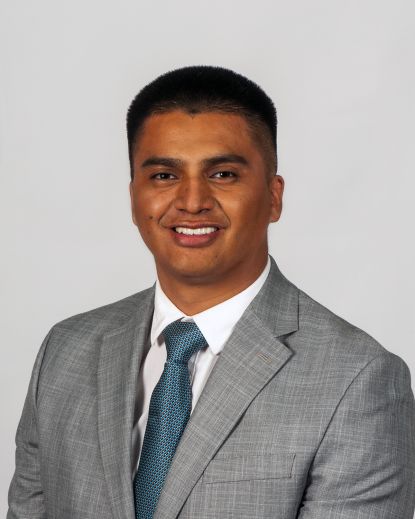 Franklin Ortega-Palaguachi
Latinx Resource Center Manager
My name is Franklin Ortega Palaguachi and I serve as the Latinx Resource Center Manager at Waubonsee Community College. I was born and raised in Ecuador, where I lived for 17 years. I started my education journey in a little Escuelita named Juan Jose Salinas in my Ranchito Corralon. I attended four years of high school, in mi colegio Javier Loyola. These institutions are in Cañar province of Ecuador.   
Moving to the United States for the American dream, I had to learn English and work full time to help my family while I started high school as an ESL (English Second Language) student. Later, my only choice and the best choice was to continue my education at Oakton Community College. Thanks to mentors and a few people who believed in me I was able to successfully pass my developmental courses (English and Math) and complete my transfer course in three years.   
Already at Northeastern, I wanted to be involved in activities and leadership initiatives. During my undergraduate years at NEIU, I was a Student Trustee, McNair Scholar, and participated in various organizations focused on leadership and the success of students of color. Also, I am proud to be one of the Founders of Phi Iota Alpha fraternity, Beta Phi Chapter.   
My involvement at NEIU and the valuable support I received from faculty mentorship helped me appreciate higher education and choose this wonderful path as a career. After graduation, I received my Master's in Educational Leadership, Higher Education Administration from the same institution.   
After a few years, I came to Waubonsee's Latinx Resource Center with experience working in various private and public universities and community college institutions. I worked on student retention initiatives, mentoring programs, and multicultural spaces. In addition, I have created programs to support students to help them transition from high school to college and to create inclusive support for undocumented students.   
A couple of fun facts about me: I love dancing Folklore music from Ecuador and Latinx rhythms. Also, I love exports (running and soccer being my favorites).  
Education:   
B.A. in Latino and Latin America Studies, minor in Social Justice from Northeastern Illinois University.   
M.A. Educational Leadership with a concentration in Higher Education Administration from Northeastern Illinois University.   
Certificate in Diversity and Inclusion from Cornell University.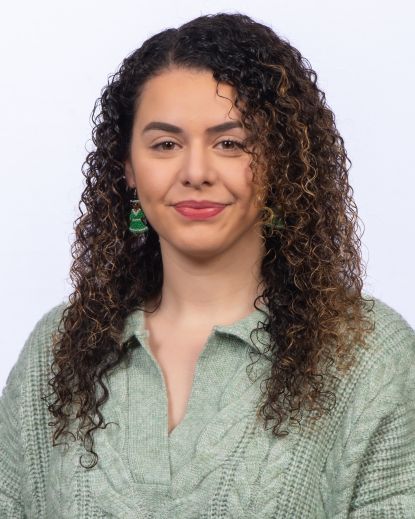 Jenissa Niño
Latinx Engagement Coordinator
My name is Jenissa Niño, I am one of the Latinx Engagement Coordinators here in the Latinx Resource Center. Being able to work at Waubonsee means a lot to me as an Aurora native. I was born and raised in Aurora and have always been very proud of where I came from, where I went, and where I continue to serve. After graduating from East Aurora High School, I knew that coming to Waubonsee Community College was the best choice for me. After receiving my Associates degree from WCC, I transferred to Western Illinois University where I earned my bachelor's degree. During my college journey, I learned to love Higher Education and I truly found a purpose for myself in this Higher Education field, so I decided to pursue a Master's degree in College Student Personnel from Western Illinois University. In May of 2020, I become part of the 4% of Latinas with a Master's degree. Being a Latina in higher education is something I am very proud of and something I believe is very important for the current Latinx WCC students to see. Being able to work in my own community is very powerful for me because I can help students find their voice, passion and create a vision. Connecting with students and creating professional relationships with myself and other folks is something that is important to not only me but also to the whole LRC team.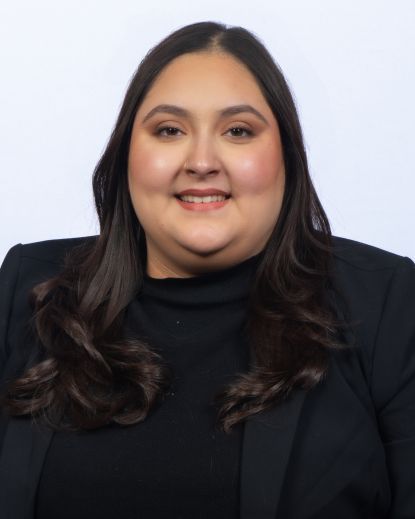 Araceli Muñoz Salazar
Latinx Engagement Coordinator
My name is Araceli Muñoz Salazar and I serve as a Latinx Engagement Coordinator at the Latinx Resource Center at Waubonsee Community College. I was born in Chicago and grew up in Melrose Park. I come from a proud background of two Mexican Immigrant parents from Jerez, Zacatecas.
Spanish was my first language growing up and I was briefly an ESL student in my first elementary school until I learned English. I am proudly Bilingual, and Spanish has allowed me to not only communicate with my family and community, but also immerse myself in my culture and appreciate Latin American music, TV, and literature.
I received my B.A. at Western Illinois University where I was a student activist and active member of Casa Latina. I held several leadership roles such as President of the Latin American Student Organization, Vice President of Gamma Phi Omega International Sorority Inc., as well as served on several programming planning committees for Casa Latina. During this time, I interned the WIU special archives where I aided with the digital archive of Casa Latina. In 2019 I represented Casa Latina for Homecoming Royalty, winning Homecoming Royalty as the first Latina woman at WIU. Finally, I joined Western Illinois Dreamers as a Navigator where I taught Immigration and DACA basics in classrooms and created informational videos of the most current immigration updates. Because of my work on campus, I received the WIU Excellence in Diversity Education Award, as well as the Outstanding Executive Board Member Award, and W. Garry Johnson for Excellence in Student Governance Award.
Before my current role, I was working as a Bilingual Legal Advocate at a domestic violence shelter serving Kane County and the Northwest suburbs of Cook County. At this same shelter I was also a Case Manager where I worked with shelter residents and community members. In this role, I became ICDVP, Inc. 40-hour trained on Domestic and Sexual Violence and gained experience of working with trauma victims and other vulnerable communities.
Some of my hobbies include writing, specifically poetry. I started writing poetry in my undergraduate, focusing on my identities and issues about the Latinx community. In 2020 I had the honor of winning 1st place in the College Poetry Category for the 5th annual Spanglish Creative Writing Contest held by the University of New Mexico, for my poem "Alienated". In the summer of 2022, I had my poem "Ojos Tristes" published in "Palabritas" Vol. 2 Issue 1, by Harvard University Latinx literary publishing group, Palabritas.