Preparing for Higher Education
If you're in high school and already thinking ahead to college, good for you! You know that what you do now matters later, and you're setting yourself up for success in college and in your career.
Waubonsee wants to help you build a solid foundation of learning that you can add to as your education advances. Taking advanced-level classes is just the start.
We offer a variety of opportunities to expand your knowledge—and your transcript, too, by earning college credit and preparing for higher education.
East Aurora Tomcats Attend Waubonsee
Other Programs for High Schoolers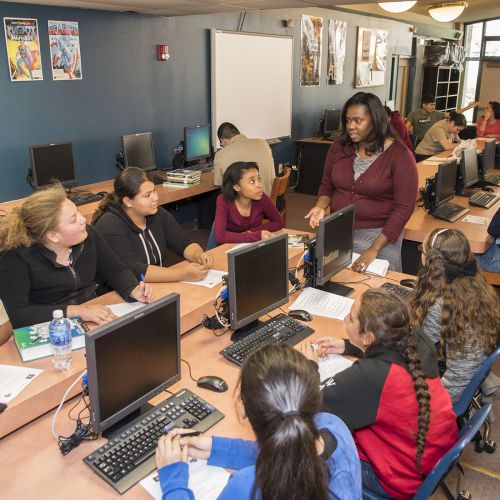 Students at two area high schools participate in Upward Bound, a college-preparatory program that offers academic workshops and tutoring; education and career planning; and college admissions and financial aid information.