Meet the presidents who shaped Waubonsee's past... and future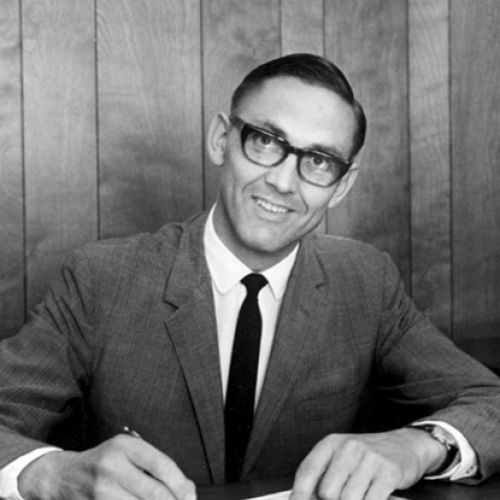 Dr. James Nelson 1967-1970
Moving from Southern California, Dr. Nelson arrived in Northern Illinois to assume his first presidency in January 1967 during one of the worst snowstorms in the area's history. Between February to August 1967, Dr. Nelson assembled the faculty and staff necessary to locate facilities, create schedules and curriculum and establish processes and procedures of a new institution. Dr. Nelson's message in our first catalog continues to inspire.
"Launching a new college is an exciting and challenging adventure! All of us who are privileged to share in the early development of Waubonsee Community College have a great opportunity and a heavy responsibility. We are building the foundation upon which we hope an outstanding college will rise. Let us build well that we may look back upon our work with satisfaction."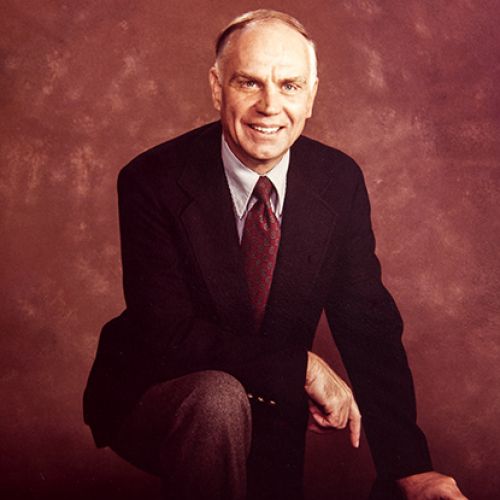 Dr. Forest D. Etheredge 1970-1981
Born in Dallas, Texas, Dr. Etheredge grew up in the Chicago area and had experience as a community college faculty member and as founding dean of instruction and founding president at two other Northern Illinois community colleges. In accepting the presidency of Waubonsee Community College he said,
"The community college is in the fine American tradition of providing educational opportunity for all. I, therefore, believe that those who give of themselves in serving as members of the boards and staffs of these institutions are engaged in a great good work, one that is deserving of the best of the time, energy and talent of any person."
Dr. Etheredge resigned upon his election to the Illinois Senate representing the 39th District.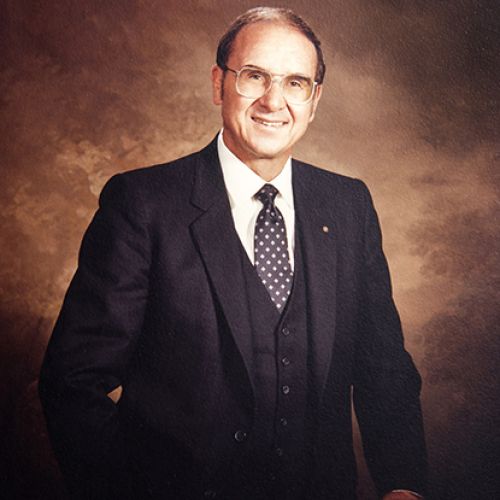 Dr. John J. Swalec, Jr., President Emeritus 1981-2001
A native of Illinois, Dr. Swalec's career included experience at four area community colleges as well as the Illinois Community College Board. He is also an experienced union carpenter and received a diamond pin for 25 years of union membership. A standout wrestler at Illinois State University (ISU) and wrestling coach, Dr. Swalec has been inducted into ISU's Wrestling Hall of Fame, the National Junior College Athletics Association (NJCAA) National Wrestling Hall of Fame, the Illinois Wrestling Coaches and Officials Association Hall of Fame, and the NJCAA Region IV Hall of Fame. During Dr. Swalec's 20 years as president, Waubonsee grew by more than 50% and built two additional campuses. Under his leadership, 50 new instructional programs were developed. When announcing his retirement, Dr. Swalec wrote,
"During the last 20 years, I have worked very hard to assist Waubonsee in becoming one of the finest community colleges in the nation."
The John J. Swalec, Jr. President's Achievement Award scholarship is named in his honor.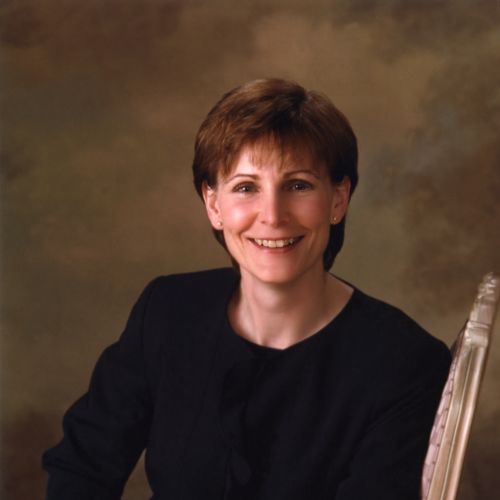 Dr. Christine J. Sobek, President Emeritus 2001-2023
Dr. Sobek provided more than 33 years of service to Waubonsee, 21 and a half years as President, and a total of 44 and a half years of service to Illinois community colleges. The visible legacy of Dr. Sobek's presidency was the transformation of the look and feel of the college through the 2020 College Master Plan, with five new buildings on the Sugar Grove Campus and two new campuses, which was completed five years ahead of schedule and on budget. The immeasurable legacy of Dr. Sobek's presidency was her unwavering commitment to personal engagement with students, alumni, employees, board members, and the Waubonsee community. A common phrase throughout Dr. Sobek's communications was, 
"I believe in the power of education to change lives." 
The Board of Trustees established the Waubonsee Community College Dr. Christine J. Sobek Outstanding Administrator award in honor of Dr. Sobek's service and commitment.