Due to COVID -19, the Driver Safety Program will continue to use our online class for all DDC (adult) classes. Our Alive at 25 class (teens under 20) will be returning to the classroom at the end of August. Once we receive your information from the circuit clerk's office you will be mailed the class information on how to complete the online class and special instructions for Alive at 25 in-person class. Please allow more time than normal to receive your class information. The Driver Safety Program will have limited office hours. Please make prior arrangements before coming to the office to ensure we can better assist you. You may also email the Driver Safety Program with any questions at DSP@waubonsee.edu.
Please visit waubonsee.edu/covid19 for more information and updates.
Helping you reduce risk and stay safe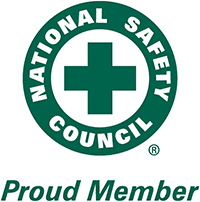 According to the National Safety Council, motor vehicle collisions injure millions of people and unsafe driving costs communities more than $250 billion every year. The increasing number of drivers and vehicles on the road creates a continuing need for defensive driving training across all age groups. We're proud to work with the NSC to make an impact on drivers in our community through our Driver Safety Program.
Driving improvement courses might be desirable for a variety of reasons.
Learn life-saving defensive driving techniques
Refine or refresh driving skills—especially relevant for young, newly-licensed or senior drivers
Improve safety and control costs for professional fleet drivers
Obtain a possible insurance premium reduction
Meet a court-mandated assignment
Save time and money by avoiding a court appearance and court costs
Decrease the possibility of future traffic violations
Our partnership with the NSC allows us to offer the most advanced training tools and regularly-updated curriculum, developed at the national level. Our skilled instructors are certified by the NSC and focus on practical strategies to prevent traffic citations and collision-related injuries and fatalities. They work hard to cultivate both positive classroom experiences and individual learner participation.
And since our program curriculum includes the same courses approved by the 16th and 23rd Judicial Circuits for use in their court supervision programs for minor traffic violations, you can be sure any legal considerations can be met.