The Driver Safety Program has returned to our normal class format. Alive at 25 and the DDC 8 hr. course will only be offered in the classroom. The DDC 4 hr. course will have the option of online or in the classroom. Once we receive your information from the circuit clerk's office we will mail you information on how to complete the online DDC class and special instructions for the in-person class including all COVID policies and procedures. Please allow more time than normal to receive your class information. The Driver Safety Program will have limited office hours. Please make prior arrangements before coming to the office to ensure we can better assist you. You may also email the Driver Safety Program with any questions at DSP@waubonsee.edu or call us at (630) 892-3675 Monday thru Friday 8 am to 4:30 pm.
Please visit waubonsee.edu/covid19 for more information and updates.
Our mission is to keep you safe while on our roadways
Since 1992, Waubonsee Community College has partnered with the National Safety Council to make a positive impact on drivers in our community through our Driver Safety Program. We teach the National Safety Council's widely acclaimed Defensive Driving Course 10th edition and Alive at 25 programs. Our skilled instructors focus on practical strategies to prevent traffic citations and collision-related injuries and fatalities. Traffic crashes are the number one cause of death for drivers under the age of 25. Alive at 25 helps young drivers understand the consequences of the driving choices they make and why they often underestimate risks.
Need a traffic school class for Court Supervision:
Our program partners with the 16th and 23rd Judicial Circuit Courts (Kane, Kendall, and Dekalb Counties) to provide their court supervision traffic school for minor traffic violations. We offer our classes at ten locations throughout Kane, Kendall, and DeKalb Counties. If your ticket is from another county, you may contact our office to discuss taking one of our classes to meet your supervision needs.
Need traffic school for your employees or organization members:
Refresher driver training is always a good idea, even for experienced drivers and especially post-incident. It can help drivers reexamine their driving habits and attitudes and make the right decisions to prevent collisions in the future. The most dangerous part of a person's workday is when they're on the road. Just one work-related motor vehicle collision could affect an organization's productivity and finances, but more importantly, the health and future of their employees. This course may qualify you for a discount on your car insurance.
A few of the concepts presented in the driver's safety courses:
Preventing traffic tickets and collisions

Risk factors such as road rage, fatigue, distracted driving, and impaired driving

Learning life-saving defensive driving techniques

Reinforcement of good, sensible driving skills

The importance of driving defensively for life
Contact Us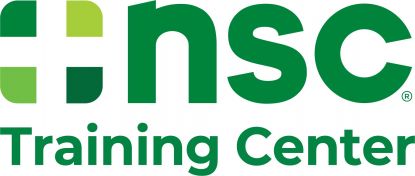 Waubonsee Community College Driver Safety Program
Aurora Downtown Campus
18 S. River Street
Aurora, IL 60506
Phone: (630) 892-3675
Fax: (630) 966-4808
dsp@waubonsee.edu