Next month, I will celebrate my 20th anniversary as President of Waubonsee Community College. I began writing a monthly column in July 2010, making this the end of the eleventh year of columns. Over these years it has been a way for me to share with the Waubonsee community and the community at large many of the great and exciting opportunities at the college and to celebrate the accomplishments of our students and employees.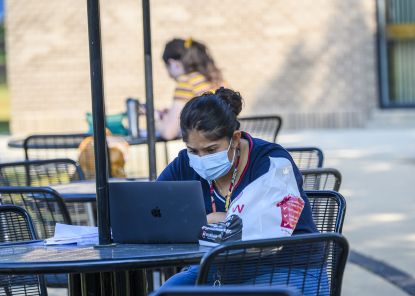 I enjoy occasionally going back and reviewing some of my earlier columns to reflect on how the college has changed over time as we continue our mission to serve our community. For example, I could not have predicted that columns written in November 2010 and November 2014 online learning and technology transformations in education would be so relevant today. Other columns have addressed topics like student debt and the value of a college degree. Of course, many columns focused on the many amazing accomplishments of some of the more than 320,000 students who have attended Waubonsee and the outstanding achievements of many of our employees since our founding 54 years ago. 
Through economic downturns and upswings, through cultural and social shifts, and now through a pandemic, Waubonsee has been a partner with our community to help individuals achieve their academic, personal, and professional goals to create a brighter future for themselves, their family, and our community. How we provide education, training, and services has changed over the years, but our commitment to serve our community remains at the center of our work. As I like to say, Waubonsee is more than college, Waubonsee is community college.
I invite you to visit www.waubonsee.edu/presidentsperspective to read some of my columns and see how Waubonsee has transformed over the years to meet the education and training needs of our community.