Degrees & Certificates
Associate in Applied Science (AAS)
Certificate of Achievement
Overview
Students aren't the only ones passionate about what happens in the classroom; educators are as well.
In addition to expertise in specific areas of study, teachers and academic administrators also employ interpersonal skills to focus on the needs of individual students, helping them change and grow.
At Waubonsee, those who are passionate about educating others can transform their own career, preparing to transfer and pursue a teaching degree, or becoming a certified paraprofessional educator.
Studying Education at Waubonsee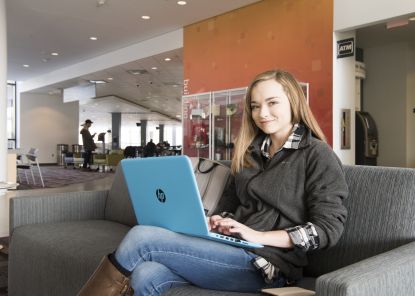 When you study education at Waubonsee, you'll learn from instructors who care about teaching and learning as much as you do. They create an environment of enthusiasm and motivation, one you'll want to replicate when you're leading your own classroom.
Since technology has an essential role in teaching and in schools—and throughout our culture—it also has a key place in our classrooms, emphasized in the coursework. Students work with the latest equipment and software, developing skills in Web research and other digital activities.
And whether you choose a transfer degree or a paraprofessional certificate, you can be confident that your Waubonsee training will help you meet the requirements for whatever path you choose.
Working in Education
If you want to start working in an education career right away, paraprofessionals are an important part of academic administration and classroom operations. They might work in school offices, monitor events or support teachers with a variety of activities. And if you want to teach, you'll be ready for advanced education to prepare you for leading classrooms from pre-kindergarten to high school.
Other Programs You May Be Interested In
Child Care Worker - Certificate of Achievement
Director Level 1 - Certificate of Achievement
Early Childhood Education - Associate in Applied Science (AAS)
Early Childhood Education Level 2 - Certificate of Achievement
Early Childhood Education Level 3 - Certificate of Achievement
Infant and Toddler Level 2 - Certificate of Achievement
Infant and Toddler Level 3 - Certificate of Achievement
School-Age and Youth Development Level 2 - Certificate of Achievement
Kinesiology - Certificate of Achievement