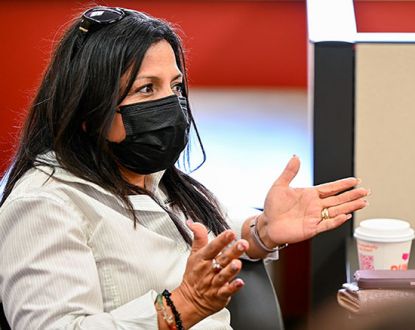 Are you the first one in your family to attend college? Do you find it difficult to feel like you belong at Waubonsee Community College as a Latinx student? Are you constantly struggling to explain to your family members the importance of college and why you are pursuing your goals at Waubonsee? Are you thinking about enrolling into college but don't know where to start?  
The LRC understands that Latinx students often lack college-going role models in their families*. This presents a variety of challenges. That's why, the LRC has created the Colegio de Empoderamiento "College of Empowerment."
Our purpose is to provide opportunities for families and prospective students to learn about the student experience in higher education. We answer the tough questions and empower students to: 
Self-advocate and increase family knowledge/involvement in higher education
Find appropriate resources, overcome financial challenges and be empowered to succeed in college
The curriculum is offered each semester (Spring/Fall). No application form is required. Simply, fill the form below to express your interest.