Degrees & Certificates
Overview
History is always changing. How is that possible? Because we are always changing, along with our perspectives, beliefs and understanding—which means history is a gateway to the future.
The History Program at Waubonsee is gateway to your future, with its exploration of how society was shaped through arts, language, science and economics.
Your associate degree will prepare you for further academic studies and rewarding work in a variety of careers.
Studying History at Waubonsee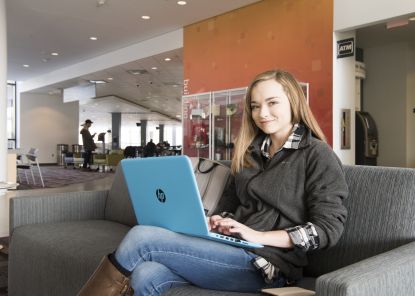 Waubonsee's history curriculum is part science, part art.
Insightful faculty teach in the space where thoughtful analysis of evidence meets compelling stories. They inspire you to communicate, to research, to explore the relationship between humans and the circumstances they find themselves in.
Through the study of Western civilization, American history and world cultures, you'll learn to consider global points of view and develop your own sensitivity and cultural literacy.
Working in History
History helps people explain facts, curate information and visualize outcomes in a creative way.
An education in history is the basis for a career in almost any field, including some interesting options such as filmmaking, environmental sustainability, museum curation and social work.
Of course, historians regularly pursue work in education, government, journalism, and law.
Other Programs You May Be Interested In