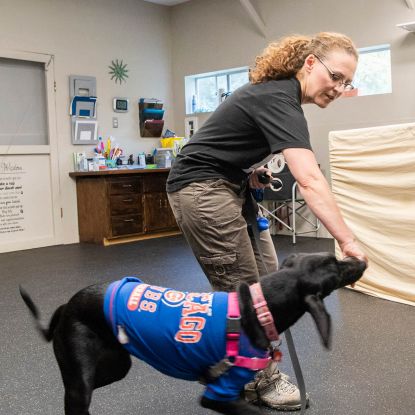 This two-part training program prepares you to successfully pass the Certification Council for Professional Dog Trainers (CCPDT) exam and begin your journey to an exciting new career. 
Through classroom and hands-on learning, you'll learn about canine body language, behavior, training, health and wellness as well as the essential aspects of starting your own dog training business. 
To earn the noncredit certificate from Waubonsee, students must successfully complete both Part I and II.