Fitness Plans Fit for You
Total Fitness Center members receive a personalized exercise program based on the results of a complete fitness assessment. Fitness Center trainers measure blood pressure, flexibility, muscular endurance, strength, cardiovascular efficiency and body composition. They use this information to design a program specifically for you, taking into account your preferences, goals and schedule. You'll have fun while you get fit!
Meet Our Personal Trainers
Our experienced fitness experts are committed to supporting members through each phase of training. They monitor your fitness progress, answer your health and exercise-related questions, and help you reach your goals. Your trainer will be your biggest cheerleader and your biggest fan!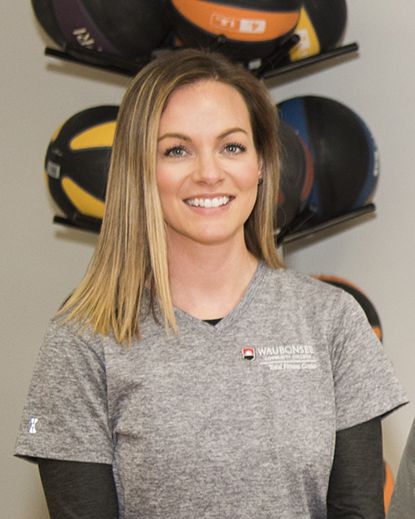 Lexy Johnson
"My goal is to get to know the individual needs of my clients and to help them find a balance of cardiovascular endurance and flexibility."                                         
Certification: NETA Personal Trainer
Education: Clarke University, B.A. in Communication & Spanish; Illinois State University, M.A. Spanish
Contact Lexy at (630) 466-2530 or ajohnson2@waubonsee.edu.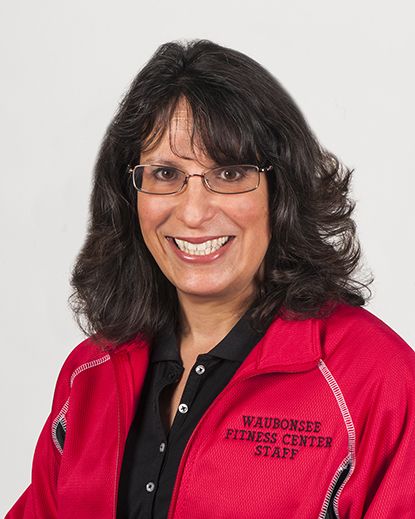 Jaye Wilger
"My goal is to help each client find their passion so they can be fit forever."
Certification: ACSM Personal Trainer
Education: University of Iowa, B.A. in Liberal Studies
Contact Jaye at (630) 466-2530 or jvaladezwilger@waubonsee.edu.
Join Today!
Visit the Total Fitness Center or call (630) 466-2530.