Waubonsee Community College recognized the academic and professional accomplishments of two students at its November board meeting.  
Jessica Bollman, of Big Rock, was recently awarded the Dr. Gina Santori Nursing Scholarship in the amount of $1,250. This scholarship is awarded to just two students annually. Bollman is studying nursing at Waubonsee and will graduate in March of this year. As a full-time student at Waubonsee, Bollman is also taking classes at Loyola University Chicago towards a Bachelor of Science in Psychology. A survivor of domestic violence, Bollman has developed a deep appreciation for the importance of mental health. The mother of four hopes to become a psychiatric mental health nurse practitioner to lessen the stigma of mental health and to help it become more widely accepted as a part of standard care.  
Bollman is grateful to be a recipient of the Dr. Gina Santori Nursing Scholarship. "Receiving this scholarship was completely life-changing for me, not only monetarily but also because it serves as a huge confidence booster," said Bollman. "Knowing that other people see how far I've come makes me want to do even better."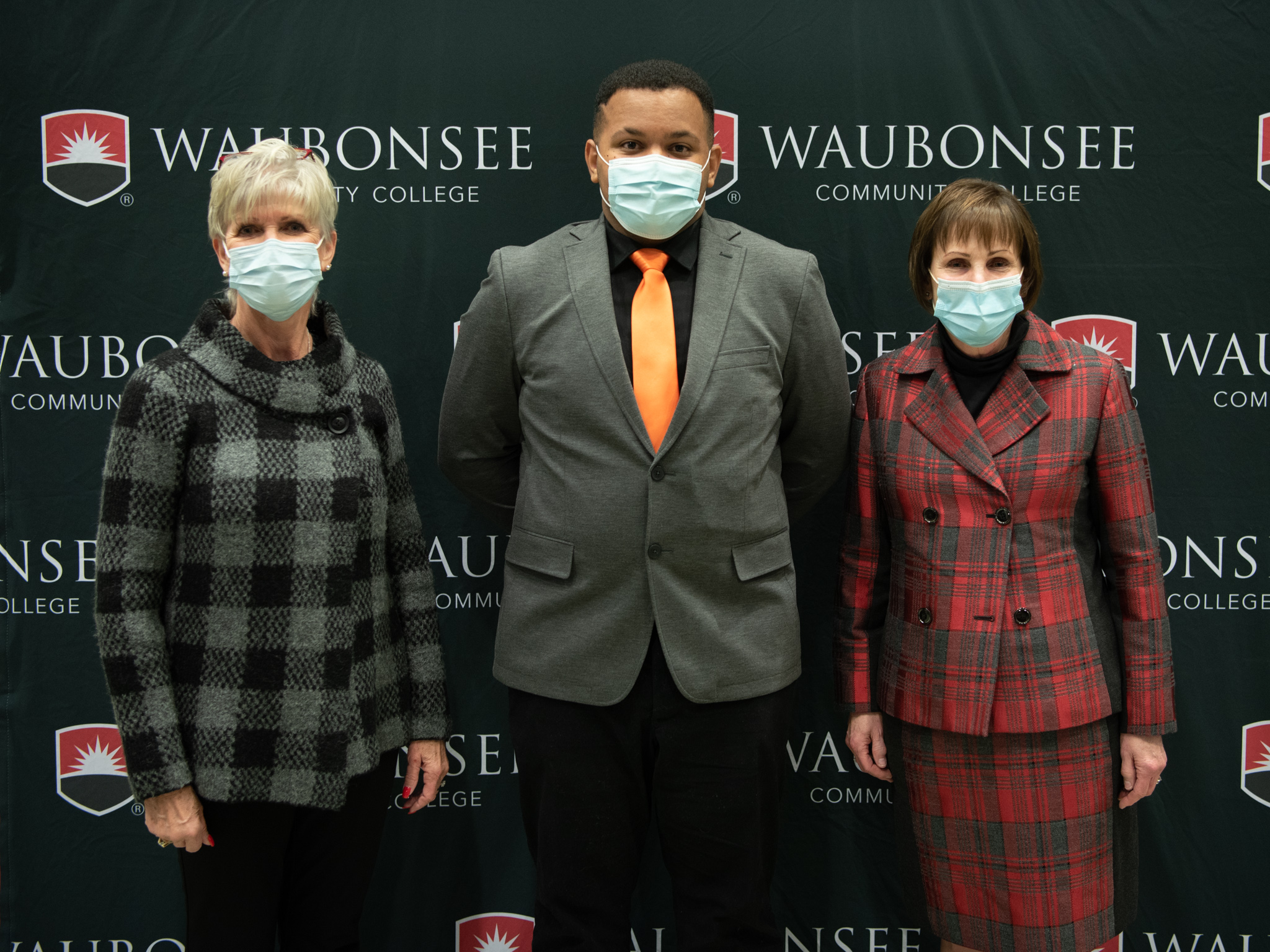 Jeremy Sullivan, of Aurora, recently was selected to participate in the National Hot Rod Association (NHRA) U.S. Nationals internship opportunity with the Randy Meyers Racing team. At an early age, Sullivan was inspired by his grandfather to pursue a career in the automotive industry. He was encouraged to apply for the NHRA U.S. Nationals internship by his instructor at Waubonsee. During the Labor Day race weekend event in September, Sullivan gained hands-on experience behind the scenes at one of the largest drag racing events globally, a feat few young technicians can tout.  
Until Sullivan finds himself back at a racetrack as a motorsport professional, he is thankful for the community he has gained at Waubonsee. "Waubonsee has taught me so much more than just the automotive world. I've learned what it means to have a community feeling, how to treat people well, and how to extend the same friendly welcome that I have received at Waubonsee to everyone I meet," adds Sullivan.   
In addition to the NHRA U.S. Nationals internship, Sullivan received the Waubonsee Automotive Technology Scholarship in the amount of $500 and the Chuck Brieschke Memorial Scholarship in the amount of $250.
Waubonsee congratulates these students for their dedication and outstanding achievements. To view photos and videos from Sullivan's internship experience and to learn more about how Waubonsee prepares students to succeed in their future, visit www.waubonsee.edu.