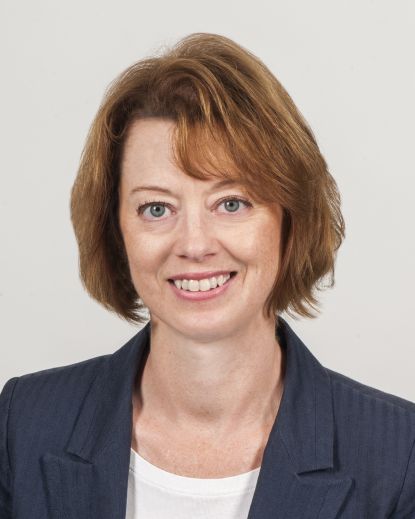 Julie Bechtold,
As the to-do list season kicks off this month with holiday preparations and festivities, it's no wonder that a less celebratory emotion tends to surface for many this time of year - anxiety. In spite of fun and memorable times with family and friends, the seasonal increase in social activity and sharing of life statuses can amplify the pressure to at least appear to have one's personal and professional life in order. 
But the weight of an employment situation doesn't have to factor into holiday-related stress. Perhaps not so ironically, November is National Career Development Month, and in the Waubonsee Community College Career Development Office, we've made plans to help people make progress in their professional lives, no matter their current situation.
The old saying "little by little, one goes far," holds especially true when it comes to career development. Doing just one task a week in pursuit of a dream job, promotion or career goal can make the difference between staying stagnant and moving forward. After all, that classmate in a workshop, new contact on LinkedIn or recruiter at a job fair just might be the person that directs you to the next turn in your professional journey. The recent recession put many people either out of a job or into one that they feel overqualified to do. No one can avoid career interruptions, even with the best of planning and good intentions. But we can soften the blow and adapt quickly by keeping skill sets fresh and our network of friends and colleagues active. In the past, being pro-active with a career was for the ambitious who desired recognition and promotion, and climbing the corporate ladder was a choice that some could make and others could bypass without consequence.
Today, everyone is expected to be pro-active with their careers. In the spirit of to-do list season, the Waubonsee Community College Career Development compiled a list of ways to stay pro-active in managing a career. Plan to incorporate these small tasks on a weekly basis, regardless of current employment situation:
Take a class related to your field of work or improve a skill set through workshops, networking events or by enrolling in a class or seeking additional certifications. This demonstrates a desire and ability to learn and grow, which employers list as a desired trait.
Establish and maintain a profile on LinkedIn. We live in a digital world and it is expected that we will have a digital footprint that is professional and resourceful. LinkedIn offers simple but efficient and effective means of maintaining a vibrant network. Keep your LinkedIn profile current and engaging.
Subscribe to news feeds and blogs on the topic of "job search success." You can start by setting up a Google alert and scanning the results for valuable or new insights each week.
Last but not least, there's good news for individuals in our Waubonsee district: Our Career Development Center offers free career transition services to community members on topics including exploring career options, resume and cover letter writing, the importance of networking, and improving job search techniques.
Doing just one of these things each week will help you put the focus of holiday dinner conversation on what you're doing to achieve your goals, rather than stirring up frustrations about where you are now. We think that deserves a toast.
Julie Bechtold is the Manager of the Waubonsee Community College Career Development.
More Info