Waubonsee Community College's 2021 Commencement Ceremony
The college hosted a virtual commencement ceremony on Saturday, May 22 at 7 p.m. CST. The short video features speeches from college leadership and students, along with a listing of graduate names. We are so proud of this year's 935 graduates and the unique challenges they have overcome!
Class of 2021 (completed your degree in December 2020 or who plan to graduate in Spring or Summer 2021) Members — 
Be sure to sign up to participate in the graduation parade on June 4! (see gold section below) 
If you signed up to participate in the virtual ceremony, be sure to read the FAQs below.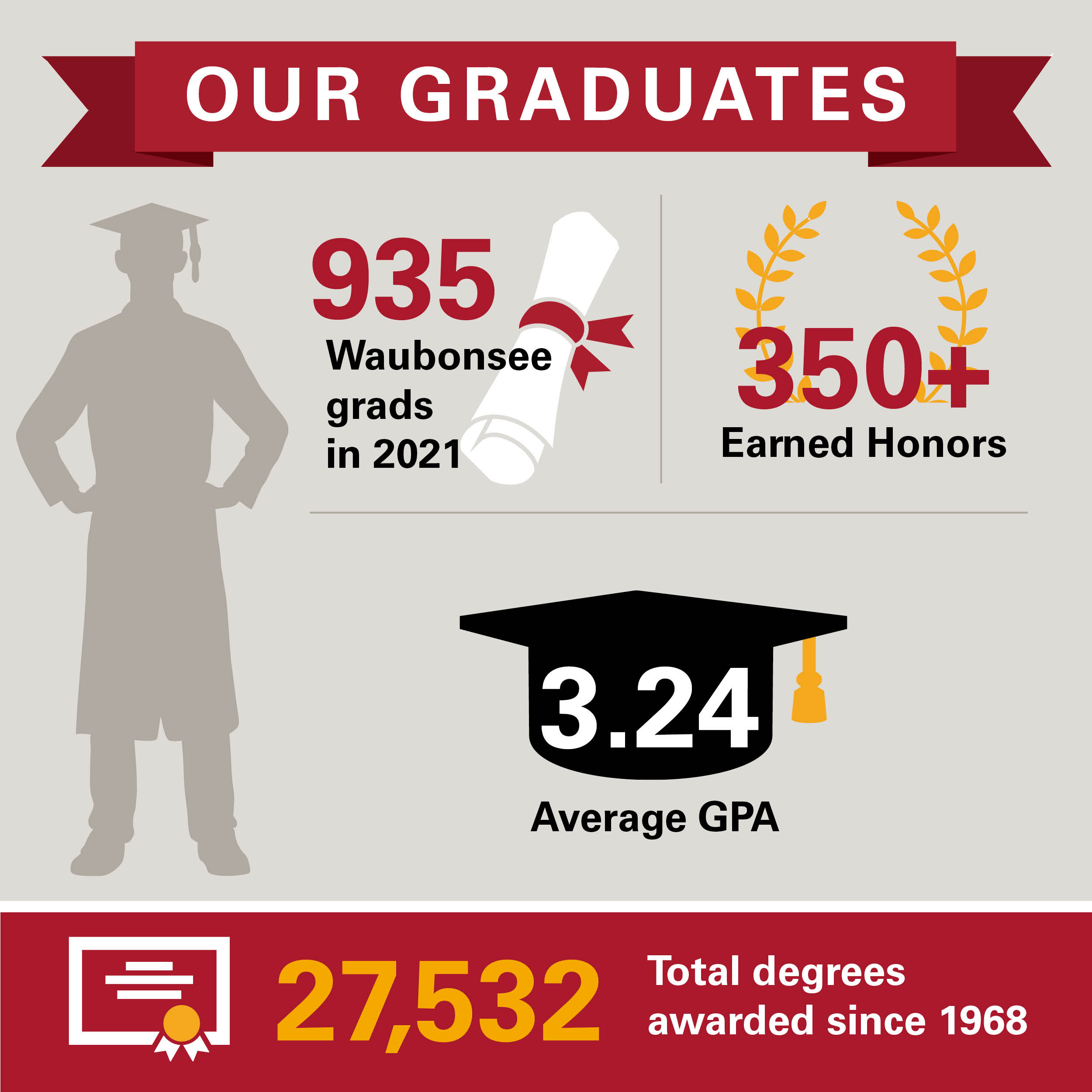 Frequently Asked Questions - Commencement Ceremony
When is the ceremony available for viewing?
Who can participate in the virtual ceremony?
What can I expect from the virtual commencement ceremony?
When do I get my diploma?
When does my diploma cover and commencement program arrive?
Commencement Ceremony Archive