Enhance Your Fitness and Wellness Virtually
The Total Fitness Center is now offering free live virtual workouts through Zoom!
Use the form below to sign up for the classes you'd like to attend and we will email you a Zoom link within a business day.
Enhance Your Fitness and Wellness
The Total Fitness Center Facility is currently closed but we encourage you to join one of our free virtual classes while you're at home or email us for a virtual personal training appointment at manderson@waubonsee.edu
A Great Place to Work Out
With its relaxed, fun atmosphere and the latest fitness equipment, the fitness center will invigorate your workouts.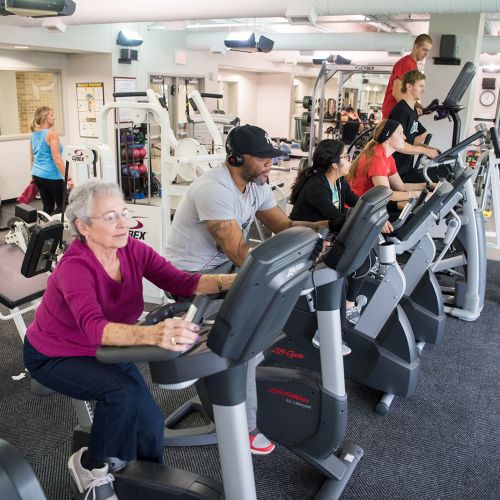 Waubonsee's Total Fitness Center offers a complete health and fitness experience with quality and value you can feel good about. Whether you want to focus on cardiovascular workouts, strength training, or both, you'll find what you're looking for here.
Stop by for a tour, or check out our fitness classes and personal training to learn more. See you at the Total Fitness Center!
Check out our facility image gallery! (click images to enlarge)