The Total Fitness Center is not re-opening at this time. All memberships and services are being postponed until further notice.
A Great Place to Work Out
With its relaxed, fun atmosphere and the latest fitness equipment, the fitness center will invigorate your workouts.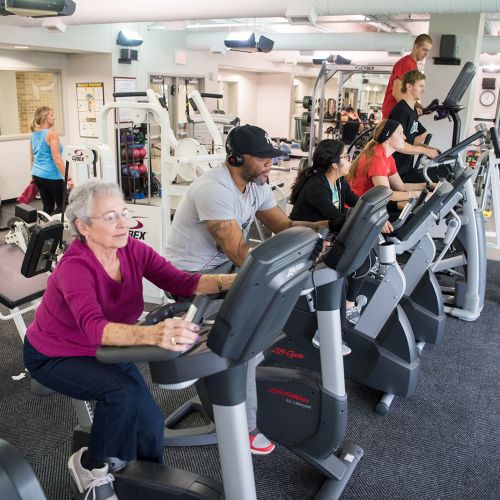 Waubonsee's Total Fitness Center offers a complete health and fitness experience with quality and value you can feel good about. Check out our fitness classes and virtual personal training to learn more. See you at the Total Fitness Center!
Check out our facility image gallery! (click images to enlarge)
Facility is not re-opening at this time.