Overview
Commitment to the safety and well-being of the public and the rights of all individuals are cornerstones of our society, and key aspects of a career in criminal justice. At Waubonsee, you can get a head start on that career with our Associate Degree in Criminal Justice. Our program immerses you in classroom and virtual situations to broaden your knowledge and sharpen your skills. Students will gain valuable training and insight and be prepared to move ahead into advanced education or careers in this vital field.
The Health Professions and Public Service office can provide further guidance and information. Please contact (630) 870-3900 or HPPS@waubonsee.edu.
Get paid and gain experience with Waubonsee's Police Cadet Program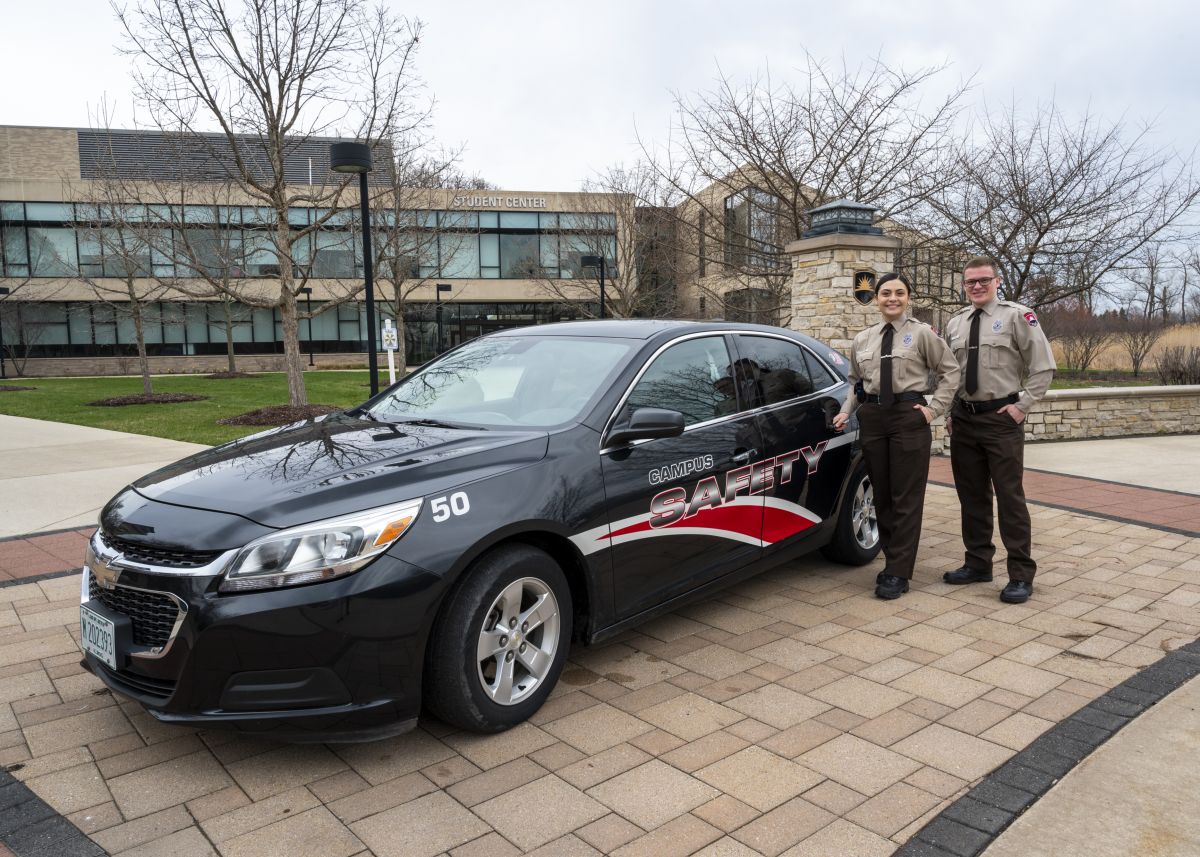 Get paid to gain experience in law enforcement - Download the Cadet Program Screening Application (PDF) or pick one up or in person at the Sugar Grove or Aurora Downtown Campuses.
Studying Criminal Justice at Waubonsee
Waubonsee's Criminal Justice program introduces students to the field through experienced instructors and knowledgeable guest speakers, each bringing their diverse background and relevant expertise to the classroom. The program's curriculum provides practical, theoretical and hands-on courses and explores ethics, the court systems, patrol operations and other essential subjects. The college's interactive force simulator helps refine your split-second decision making in a variety of scenarios. Upon graduation, you'll have a well-rounded foundation and be ready to transfer to a four-year university.
Working in Criminal Justice
Broadly defined, criminal justice refers to procedures and organizations that uphold the law. But more specifically, criminal justice works through law enforcement, court and corrections systems to give every individual equal rights, the right to legal representation, and rehabilitation if needed.
Eligibility and Hiring
Law enforcement agencies conduct a thorough background check on all job applicants, to include both their adult and juvenile records. It is highly unlikely that an agency will hire someone who has been convicted of a felony offense. Depending on the seriousness and circumstances of the crime, some agencies may hire applicants who have been convicted of a misdemeanor. Certain organizations have a zero tolerance policy when it comes to illegal drug use by applicants.
Law enforcement agencies require that police officer candidates be U.S. citizens, usually between 20 and 35 years old, and meet rigorous physical and psychological standards. Examinations often include tests of vision, hearing, strength, agility and mental health. Hiring usually depends on competitive written examinations and previous education and experience.
Students should contact specific agencies for detailed hiring policies and procedures.
Other Programs You May Be Interested In
Human Services - Associate in Applied Science (AAS)
Substance Use Disorder Counseling - Certificate of Achievement
Company Fire Officer - Certificate of Achievement
Fire Science Technology - Associate in Applied Science (AAS)
Firefighter - Certificate of Achievement
Paralegal - Associate in Applied Science (AAS)
Paralegal Post-Associate Degree - Certificate of Achievement