Requirements
Eligibility Requirements
Possess a high level of commitment and motivation to complete their degree.
Demonstrate college readiness through a minimum 2.75 high school grade point average. This requirement is waived for students 21 and older.
Placement into college-level courses. See www.waubonsee.edu/placement for more information.
Program Requirements
Commit to the selected cohort's schedule for the entire program, which includes fall, spring and summer semesters.
Maintain a minimum 2.0 cumulative grade point average throughout the program.
Meet regularly with the Program Manager.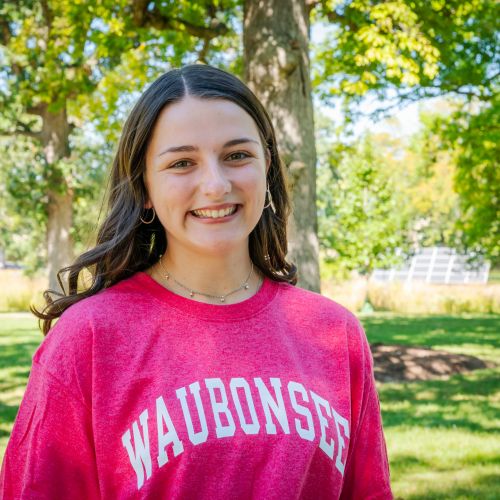 Waubonsee Alumnus Presley Borvan completed her Associates of Sciences in Education in one year through Waubonsee's Quick Path Program. Borvan says she has particularly enjoyed the challenge of finishing her degree in a year and believes Waubonsee was the best decision she could have made.