Waubonsee Community College has named its 2018 Outstanding Faculty Member. Steven Zusman, Assistant Professor of Philosophy, has served as a full-time philosophy professor at Waubonsee since 2012. He will be presented the award at a faculty event later this year.
In his teaching, Zusman uses innovative strategies that enhance the learning experience for students. For example, his students have attended a meditation session to better understand Hinduism and Buddhism, acted in skits that demonstrate informal fallacies and created and analyzed works of art as part of a class final project.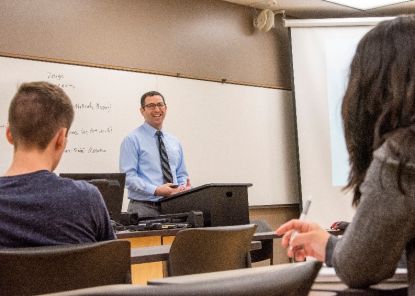 Zusman's interactions with students extend beyond the classroom. He has served as a co-advisor for the combined student group Alpha Sigma Lambda Honor Society and Adults Balancing Life and Education. Also, along with a colleague, he started a Philosophy Club that meets weekly.
Currently, Zusman serves the college on the curriculum council committee, the faculty development learning excellence team, The Integrity Project, the DACA legal team, the class size committee and the newly created textbook affordability task force.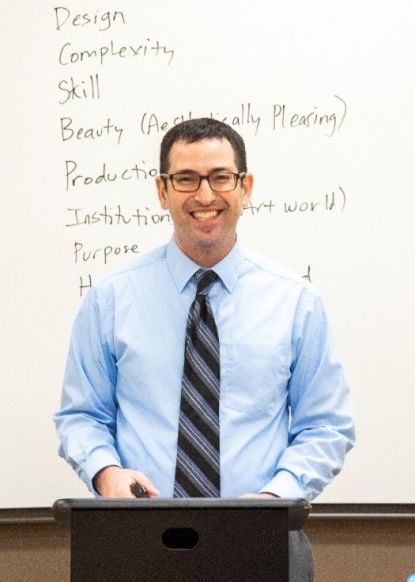 The Outstanding Faculty Member Award is presented to a full-time faculty member who has distinguished him or herself in three categories: instructional effectiveness, contributions to the college and commitment to ongoing professional development. All full-time faculty and college administrators are eligible to nominate up to three tenured faculty members for the award. The final selection is made by the college's Outstanding Faculty Member Selection Committee, which is comprised of previous recipients of the award, instructional deans, the Assistant Vice President of Career and Technical Education, the Assistant Vice President of Transfer and Developmental Education and the Dean for Counseling and Student Support. The committee is chaired by the Vice President of Educational Affairs.