Xcelerate summer camps energize (and educate!) kids ― Registration now open!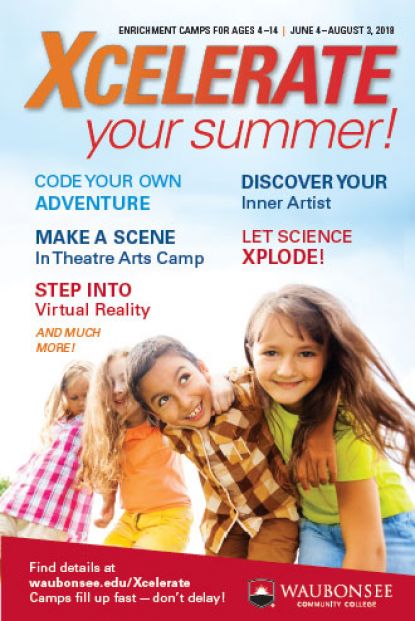 Dream Big. . .Explore. . .Create. . . with camps for kids ages 4-14 at Waubonsee! Kids can explore interesting and popular topics like robotics, computers and gaming; science and biology; art, music and drama—even a series of camps just for preschoolers!
Fun, interactive, hands-on learning
Dedicated, knowledgeable instructors and aides
Unique programming designed to stimulate discovery and stretch imaginations
Extended Hours options give you more flexibility, see page 23 of our brochure (pdf) for Ticket # and CRN
Xcelerate summer enrichment camps are developed and managed by the staff and instructors of Waubonsee's Community Education department, in conjunction with partners such as Huntoon Stables, Black Rocket and the Fox Country Players. Xcelerate camps will keep kids learning, and they'll meet new friends, making summer more exciting!
New this year!