Find adventure in local excursions and extended tours
Make new discoveries close to home or travel to far-away destinations with dozens of events created and curated by the Community Education department. Let your sense of adventure be your guide! Browse our brochure (pdf) of upcoming offerings. For more details and registration information, download and complete our Fall Registration Form for Trips (pdf), or call our travel specialist at (630) 466-2360. If you have an X-number, you can also register online.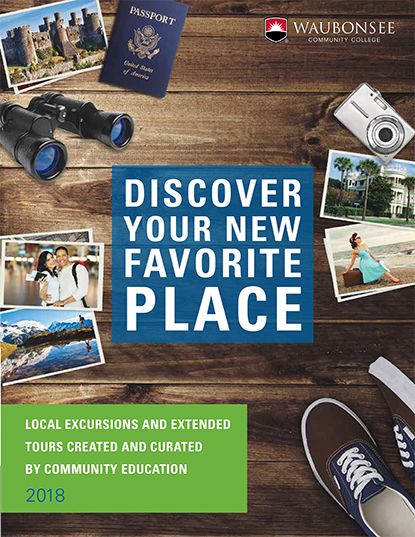 HOW TO REGISTER
To register for local excursions:
1. Download and complete the Fall Registration Form for Trips (pdf).
2. Mail, fax or return the completed form to the location indicated.
Interested in an extended tour?
Please call our travel specialist at (630) 466-2360 for information on our many tour options both near and far.
Local Excursions
""WWII Radio Show" at Starved Rock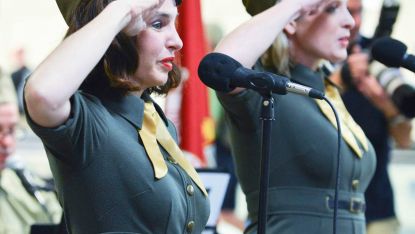 Enjoy a 1940's radio hour featuring favorites such as "Boogie Woogie Bugle Boy," "In the Mood," and "Don't Sit Under the Apple Tree." While answering musical requests from soldiers and loved ones, the costumed trio entertains with Andrew Sisters-style tunes and choreography, Abbott and Costello comedy sketches and a touching tribute to veterans. Bonus stop at the Ottawa Historical Scouting Heritage Museum on the way. 
Monday, Nov. 12, 2018 
8 a.m.-4:30 p.m. 
$99 
Depart/return: Sugar Grove or Plano Campus 
"Elf" at the Fireside Theatre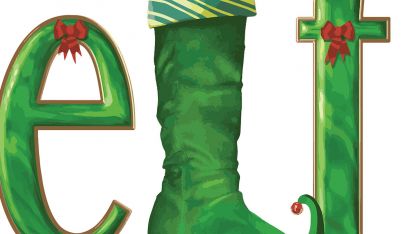 Based on the beloved holiday film, this hilarious fish-out-of-water comedy is now a must–see holiday musical. Join Buddy, Santa's human elf, as he embarks on a journey to New York City to discover his true identity. This modern-day holiday classic is sure to make everyone embrace their inner elf! Before the show, enjoy a stop at Jones Dairy Farm for meats and grocery items. 
Friday, December 7, 2018 
7:15 a.m.-6:30 p.m. 
$99 
Depart/return: Sugar Grove Campus 
"Scrooge" at the White Pines Dinner Theatre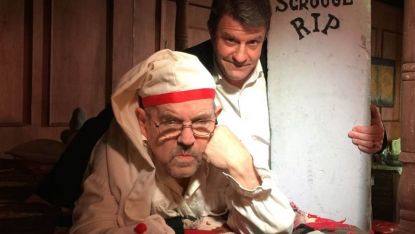 The audience participation comedy "Scrooge" is a must-see, loosely adapted version of Charles Dickens' timeless classic, "A Christmas Carol". Celebrate the 30th anniversary of this tradition at White Pines as this classic is turned into a side-splitting comedy. First stop – Merlin's Greenhouse and The Other Side boutique. 
Friday, December 14, 2018 
9 a.m.-6:30 p.m. 
$99 
Depart/return: Sugar Grove Campus