Play Ball -­ Chicago Cubs vs. Milwaukee Brewers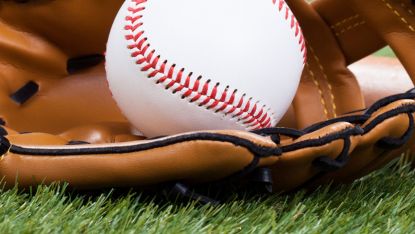 Start the day in Milwaukee with lunch at the Motor Bar & Restaurant at the Harley–Davidson Museum. After lunch, a short drive brings us to Miller Park for the Cubs vs. Brewers game. Under 21 must be accompanied by an adult. Fee includes transportation, parking, lunch and ballgame.
Wednesday, June 13, 2018
7 a.m. - 6 p.m.
$139
You've Got Mail - Lake Geneva Mail Jumpers and More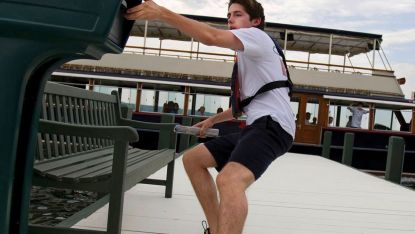 Go along for the ride as mail jumpers on Lake Geneva leap to–and–from a moving boat, delivering letters, packages and newspapers to waterfront homes. After lunch at Popeye's, enjoy a guided tour of the Lake Geneva Museum and step back in time as we walk along "Main Street" to get a real feel for lake life in the late 19th and early 20th century. Fee includes transportation, mailboat ride, lunch, museum tour and a stop for ice cream on the way home.
Thursday, June 28, 2018
7 a.m. - 6:30 p.m.
$99
Depart and return: Sugar Grove Campus
Real Housewives of Middlebury and the Amish Garden Quilt Trail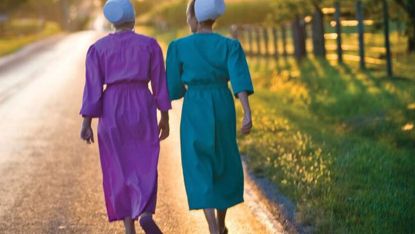 Meet the real housewives of Middlebury, Indiana. On this two–day, one–night experience, get a first–hand look at the life of the Amish. Learn how household chores are done without electrical appliances and how businesses run without modern technology. Plus, enjoy the beautiful, one-of-a-kind Quilt Gardens along the Heritage Trail, where over 200 volunteers plant 150,000 annuals into giant quilt-pattern flower gardens. Also included: make–your–own pretzel lunch, cinnamon roll, peanut butter crumb pie–making demo, basket weaving business talk and an edible quilt garden tour. Fee includes: transportation, lodging, tours, five meals, snacks, gifts, customized birdhouse, demonstrations, take–home whoopee pie and take–home pretzel making kit. 
Thursday-Friday, July 19-20 
$289 double/$349 single
Depart and return: Sugar Grove Campus
"The Beat Goes On" at the Rosewood Music Theatre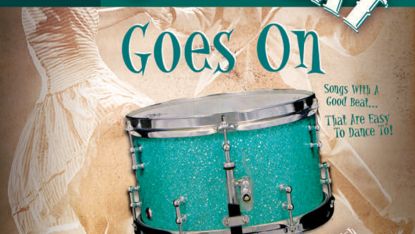 Enjoy a farm–to–table lunch buffet, then, tap your toes and dance to the hits of the Glen Miller Band, Chuck Berry, The Andrew Sisters, Elvis, Ray Charles, Carl Perkins, The Monkees, The Four Seasons, The Jackson Five, Johnny Cash and more while learning the history of rhythm with a master of 17 musical instruments. Enjoy Rosewood's Shopping Village and The Stitchery, the oldest quilt shop in Wisconsin. Fee includes transportation, lunch and show. 
Thursday, August 3, 2018
10:30 a.m. - 6 p.m.
$89
Depart and return: Sugar Grove Campus