Do You Ask Yourself...
How do I build a growth-oriented business?
How can I attract and/or retain my team?
What metrics should I use to manage the company?
How should I be planning for the future?
We Can Help!
The Business Growth Foundations and Business Growth Academy are programs that chart where you are, where you want to be and how to get there! There are basic requirements for both programs: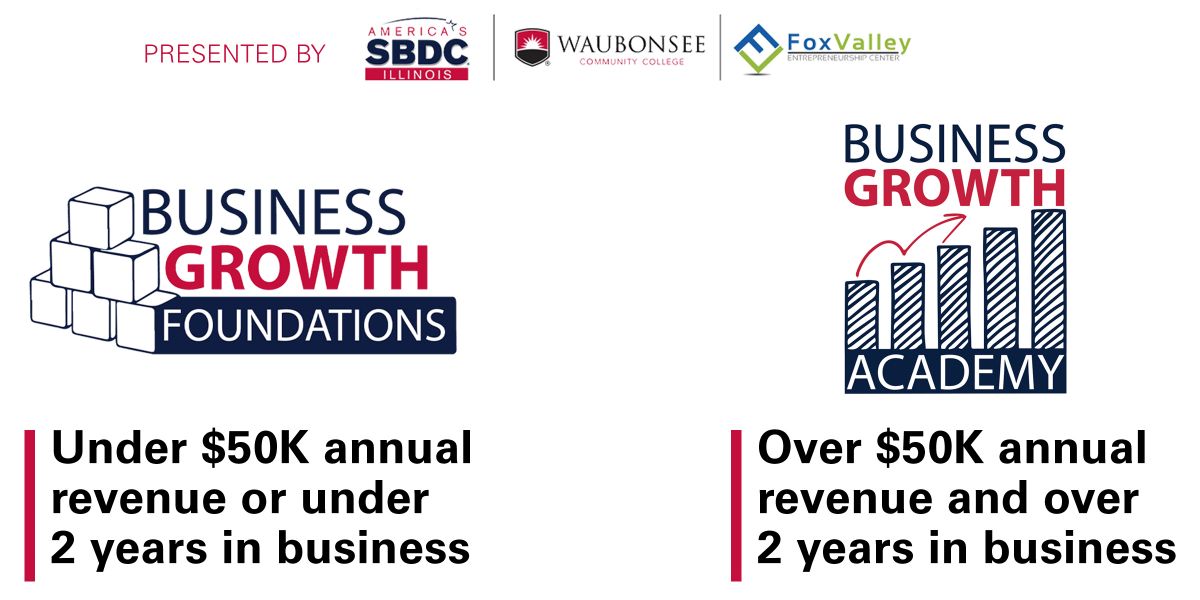 NEW! Business Growth Foundations
Business Growth Foundations program is a brand new program developed to meet the needs of some of our smaller clients. Participants must attend all sessions.
Sessions from our last cohort included:
Intro and Entrepreneurial Mindset Profile
Defining Market Needs
Setting Financial Goals
Penetrating the Market
Building the Organization
Planning for Profits and Growth
Check back for Fall 2021 availability and deadlines.
To request participation, please email sbdc@waubonsee.edu and provide the following information:
Business name
Participant name(s) (limited to business owners only)
Email address and phone number
Number of months or years in business
2021 revenue or estimated 2022 revenue