CANCELED - Grammy Award-Winning Jazz Musicians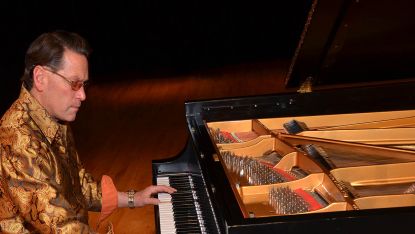 This event has been canceled. Please find more information at waubonsee.edu/COVID19
A unique opportunity to experience world-class jazz in Sugar Grove featuring Chip McNeill, Larry Gray, Chip Stephens, and Joel Spencer.

Chip McNeill is a busy man - he is Musical Director and Jazz Tenor Saxophonist for Grammy award-winning recording artist, Arturo Sandoval, and won a Grammy of his own for his performance on Hot House.

Larry Gray is a Chicago musician known for his compositions and skill on the double bass and cello. 

Jazz pianist Chip Stephens' has performed on Grammy and Emmy Award-winning recordings, he is sought after for his hard-swinging, powerful and lyrical pianism.

Joel Spencer's formal training as a percussionist (paired with drum set performance) has resulted in numerous appearances with the Chicago Symphony Orchestra featuring such artists as vocal stylist Michael Feinstein, Broadway vocalists Patti Lupone and Kristin Chenoweth and trumpeter Doc Severinsen.
Saturday, April 18, 2020 
7:30 p.m.
Sugar Grove Campus Auditorium   
Only $10
CANCELED - Fox Country Players presents Into the Woods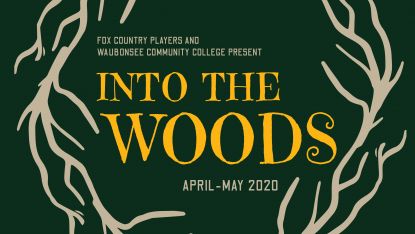 This event has been canceled. Please find more information at waubonsee.edu/COVID19
Into the Woods weaves together the beloved Brothers Grimm fairytales to create a timeless, yet relevant modern classic. One of Stephen Sondheims's most popular musicals, this Tony Award-winning book and score are both enchanting and touching.
The story follows a Baker and his wife, who wish to have a child; Cinderella, who wishes to attend the King's Festival; and Jack, who wishes his cow would give milk. When the Baker and his wife learn that they cannot have a child because of a Witch's curse, the two set off on a journey, into the woods, to break it. Everyone's wish is granted, but the consequences of their actions soon teach the characters to be careful what you wish for.
Join us on this whimsical journey deep into the darkness and light; into the woods!
Sugar Grove Auditorium
Friday, April 24, 2020 at 7 p.m.
Saturday, April 25, 2020 at 7 p.m.
Sunday, April 26, 2020 at 2 p.m.
Friday, May 1, 2020 at 7 p.m.
Saturday, May 2, 2020 at 7 p.m.
Sunday, May 3, 2020 at 2  p.m.
Rock Invite Night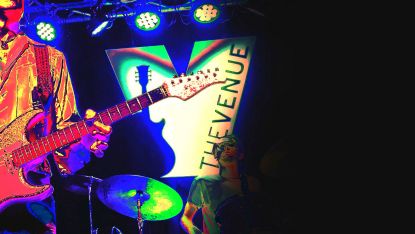 ROCK INVITE NIGHT
Doors open at 6 p.m. Music starts at 7 p.m. Tickets are $5 online or at the door. General admission only, so please arrive early to pick out the best seats.
Backed by a house band, this curated/invitational jam features guests selected to raise the roof and knock the rafters loose. Sit back and watch the pros cut loose in our beautiful, sound-enhanced room.
To get on the list to join in, please email sarah@themusicvenue.org. Everyone is invited to come and enjoy the music! 
Wednesday, August 5, 2020
The Venue, 21 S Broadway Ave, Aurora, IL 60505
Doors open at 6 p.m./Music starts at 7 p.m.
$5
HOSTED BY
 The Venue, a subsidiary of The Fox Valley Music Foundation
with Waubonsee Community College Community Education Department 
Coming soon, check out Waubonsee's fall schedule to participate in a Rock Band course! 
Buy Tickets at https://themusicvenue.org/