A landmark in American drama, Thornton Wilder's "Our Town"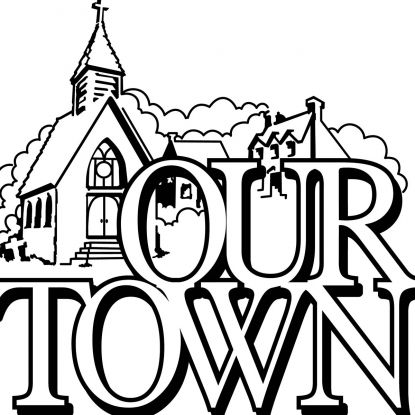 "Our Town" tells the story of a small town, Grover's Corners, New Hampshire, in order to tell us the story of every town, the whole world over. "Oh, earth," Emily Webb exclaims towards the play's end, "you're too wonderful for anyone to realize you." Described by Edward Albee as "…the greatest American play ever written," the story follows the small town of Grover's Corners through three acts: "Daily Life," "Love and Marriage," and "Death and Eternity." Narrated by a stage manager and performed with minimal props and sets, audiences follow the Webb and Gibbs families as their children fall in love, marry, and eventually – in one of the most famous scenes in American theatre – die.
"One of the sagest, warmest and most deeply human scripts to have come out of our theatre."
– New York Post
Friday, April 5, 2019   7 p.m.                                                                                                                           
Saturday, April 6, 2019   7 p.m.                                                                                                                                               
Sunday, April 7, 2019   2 p.m.
Sugar Grove Campus, Auditorium
$20 adults/$15 students and seniors 65+
Running Time: approximately 125 minutes, one 15-minute intermission