Waubonsee Community College alumna Diana Vickery, of Gurnee, has gifted the college with a personal memoir highlighting her years at the college as a student, employee, and lifelong supporter. 
Vickery's labor of love, titled "Dream Job: Memories of Waubonsee Community College's Early Years (1968-1971)," describes formative experiences she gained as a student and later as an employee at Waubonsee. Vickery's personal recollections show Waubonsee as a place of self-discovery, where fulfilling adventures opened many doors of opportunities then and now. Vickery even met her husband Ray at the college, as he is a fellow alumnus.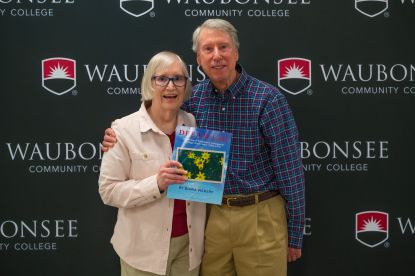 In addition, the memoir affectionately highlights the "early pioneers" of Waubonsee, including a section listing administration and faculty and an in memoriam section dedicated to honoring and remembering those from the Waubonsee community who have passed.   
"When we look back at our years at Waubonsee, Ray and I agree that our time there was pivotal to our success in later life and into retirement," said Vickery. "We have many happy moments to remember and WCC [Waubonsee] and its people often turn up in our conversations." 
To read Vickery's memoir and to learn more about Waubonsee's early history, visit waubonsee.edu/dream-job.