People often study the sciences to better understand the world and environments that we live in, and then explain those environments to a larger audience.
Though political science is a social science rather than a physical science, students of it still use the scientific method in attempting to study, analyze, and explain political phenomena, according to Rich Kiefer, Professor of Political Science and History at Waubonsee Community College.
 Political scientists study and explain government and legislative processes so that people can be better informed about policies that impact their communities, states, and the country. Since elections happen at least every two years and are increasingly significant in today's political environment, the need for information about these government and legislative processes has never been greater.
Joseph Einsle, from Aurora, is currently studying political science at Waubonsee Community College. He chose this area of study because he has always been interested in how people interact with each other through politics.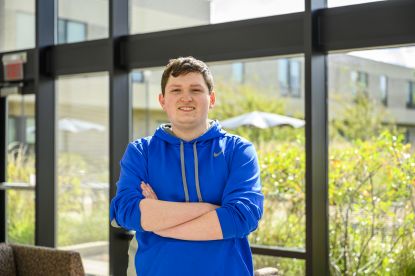 "The government is always there, but we don't always pay attention to the minutia of it," said Einsle. "It's like watching a strategy game."
Natalie Wakileh, from Batavia, also studies political science at Waubonsee and plans to apply what she learns on the global stage. After graduating from high school she worked for a few years before attending college. During that time, she spent a year in Israel and spent part of that time volunteering in a refugee camp in Bethlehem. There she met Palestinian and Syrian refugees and decided that she wanted to study political science and international relations.
"I want to shed light on the struggle of being a person of Arabic descent in a colonized world," said Wakileh.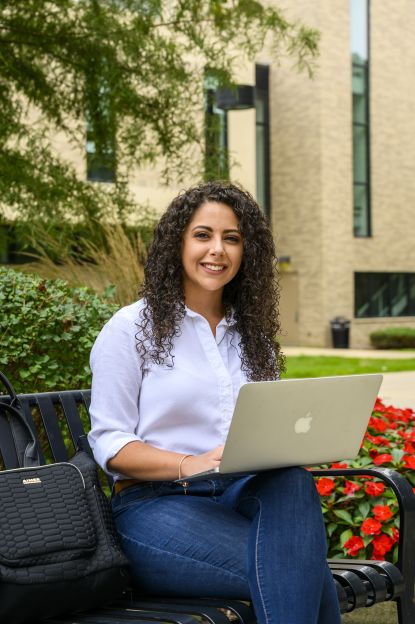 Wakileh plans to transfer to a four-year university after graduating from Waubonsee in May. She wants to eventually work for the United Nations on global refugee policies.
According to Kiefer, people who major in political science can find careers in a wide variety of areas, such as political campaign work or employment at various government agencies at the state, local, or national levels. There are also many opportunities in the field of education, such as teaching in high schools or at the college level. Research, working with the media, and consulting for private sector companies are other possibilities. Of course, there is the option to run for office.
Waubonsee Community College hosted two retired elected officials as part of the Congress to Campus Program on October 29 and 30 at its Sugar Grove Campus. Congress to Campus is a program created by the U.S. Association of Former Members of Congress to answer questions of college students about careers in public service. James Coyne, who served in the U.S. House of Representatives as a Republican from the 8th Congressional District of Pennsylvania from 1981 until 1982, and Richard Stallings, who served in the U.S. House of Representatives as a Democrat from the 2nd Congressional District of Idaho from 1985 until 1993, visited with students over the two day program. The retired elected officials held forums on campus and visited with political science classes to interact with students. An important reason for this program is to encourage people to participate in the political process and increase civic engagement among college students.
Both men shared stories with students about their experience in Congress. Stallings told the students that it is important for people to be part of the "citizen-government."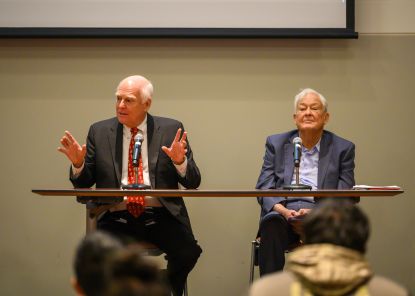 In addition to studying politics, there is one important thing that students should do to establish themselves in this field.
"Volunteer. Candidates are always looking for good, dedicated workers. Learn what is involved and get a foothold. Go where your heart takes you," said Kiefer.
Einsle is in Waubonsee's Honors Program. He has done research projects comparing the governments of the United States and Israel as well as the role of geopolitics today.
He plans to transfer to a four-year college when he graduates from Waubonsee and can see himself working for a political campaign on policy matters in the future. Wakileh also participated in the Waubonsee Honors Program and has done research projects on gerrymandering, a logical analysis of President Trump's political discourse and other topics.
Einsle, Wakileh, and Kiefer were recognized by the college's Board of Trustees at the board's November meeting. Waubonsee offers an Associate in Arts degree with political science courses available in government, international relations, and other related topics. Visit www.waubonsee.edu/politicalscience to learn more about studying political science at Waubonsee.