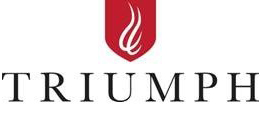 Attend an info session:
Thursday, January 30 
Monday, February 17
Both sessions are at 3 p.m. on the Sugar Grove Campus, Collins Hall, Room 137.
In 2018, the AAMI (African-American Male Initiative) was launched on campus. This program brought Waubonsee male students of color, college administrators, faculty and staff, as well as community members together to discuss the issue of diversity of campus. Through this discussion, the college was able to learn about the unique challenges that male students of color, especially African-American males face through the education process. During the meeting City of Aurora's mayor Richard Irvin told the students, "Don't ever believe that someone tells you what you are and who you are and what you're becoming, that it's true. You guys decide what you're going to be in the future. You and you alone. You decide your success."
Waubonsee Community College has partnered with Triton College to provide resources and services for male students of color (those who may identify as Asian/Pacific Islander, Black/African, Arab/Middle Eastern, Latino, and/or Native/Indigenous heritage). The Transforming and Inspiring Undergraduate Men Pursuing Higher Education (TRIUMPH) Program empowers students by providing academic, personal and professional support through mentoring and other services. The goal is to help male students of color realize and understand their potential and goals despite perceived social and cultural barriers. Student are invited to workshops that discuss topics such as time management, conflict resolution, financial literacy and much more.
Download the TRIUMPH Application (PDF)
Mission:
TRIUMPH (Transforming and Inspiring Undergraduate Men Pursuing Higher Education) program is a minority male retention program, designed to increase the number of minority males graduating from college by providing increased student services, academic support, service learning projects, community service projects and mentoring.