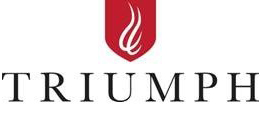 The Transforming and Impacting Undergraduate Men Pursuing Higher Education (TRIUMPH) is a student focused action program addressing challenges that males students of color face as they navigate college academically and socially. The goal is to establish trust in order for them to tell their story and triumph towards success. The TRIUMPH Program for Males students of Color empowers students by providing increased academic, personal and professional support through mentoring and other services.
TRIUMPH students are called scholars. Each scholar will be paired with a mentor either from the community or from Waubonsee faculty/staff. They are required to spend one hour per week engaging with their mentor. All scholars are issued a journal to document their continued growth in and outside of the program. The goal is to help male students of color realize and understand their potential and goals despite perceived social and cultural barriers. Students are invited to workshops that discuss topics such as time management, conflict resolution, financial literacy and much more.
Requirements
Waubonsee Community College Male Student of color (those who may identify as Asian/Pacific Islander, Black/African, Arab/Middle Eastern, Latino, and/or Native/Indigenous heritage).
Enrolled in a Minimum of 6 College Credit Hours or high-level GED student.
Be in good Standing with the College.
Mission:
TRIUMPH (Transforming and Inspiring Undergraduate Men Pursuing Higher Education) program is a minority male retention program, designed to increase the number of minority males graduating from college by providing increased student services, academic support, service learning projects, community service projects and mentoring.
Become A Member
If you are interested in joining the next cohort of scholars, please fill out the application:
If you have any questions about applying, please contact:
Dr. Chassie Sherretz, Academic Success Initiatives Manager
Collins Hall Suite 118
csherretz@waubonsee.edu
630-466-5757
TRIUMPH Feature: Kenyon Helm
Read more about how Triumph has helped Kenyon succeed.
"In TRIUMPH we have a lot of opportunities to do things and to learn," said Helm.
Become a Mentor
Want to help others within the TRIUMPH program? Apply to become a mentor.