Celebrate the start of the spring 2021 semester!
Feel free to use the digital frame below on your social media accounts.
If you're looking to make the most of your time here at Waubonsee, there are a lot of steps you can take and advice you can follow. Here, we simplify all that to three main actions — Know. Go. Get (Help).
Know.
Know where and how to get information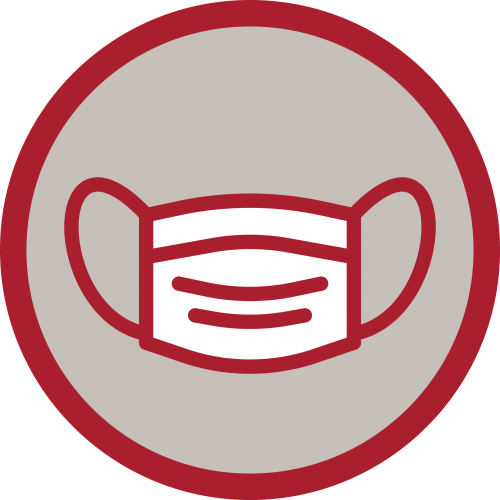 COVID-19 Information
Your health and safety is always a priority to us, but especially now. Be sure to visit and bookmark our COVID-19-related Return to Campus page for quick tips on staying safe and timely updates on any changes.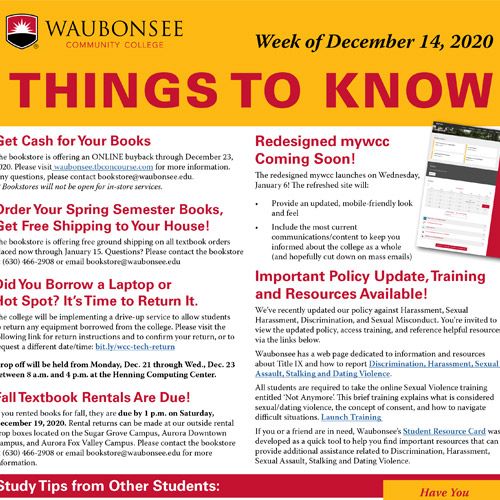 mywcc and Student Email
Do you know all mywcc has to offer? Important announcements, live chat features, personalized info and more! It's also an easy way to access your student email account. Be sure to check that account often for crucial college info.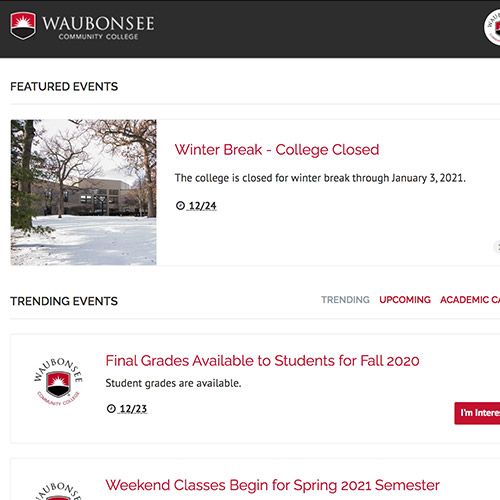 College Calendar
Bookmark calendar.waubonsee.edu, and you'll always know what's happening around campus! Virtual events and important deadlines are included too, so it's valuable whether you're on or off campus this semester!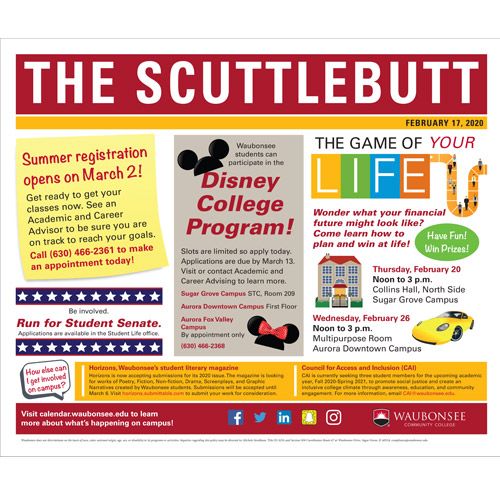 Scuttlebutt
Featured in frames around campus, this newsletter includes information on how to make the most of your Waubonsee experience.
Read it while you fill up your water bottle! 
Go.
Maximize your time here by engaging with the campus community.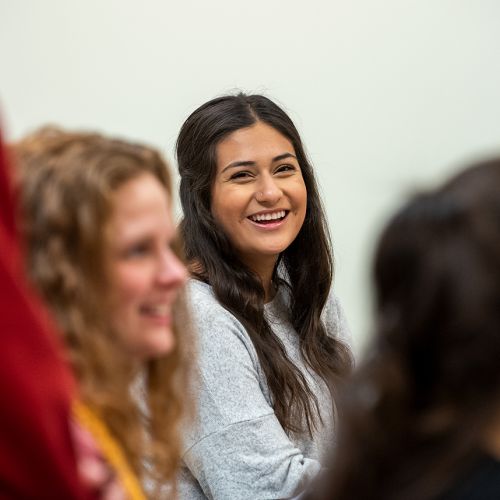 Connect, Engage and Succeed with Student Life
Visit our Student Life page to learn more about the many opportunities to get involved on campus, including clubs, athletics and events. You'll also get a good list of the benefits engagement brings!
Get (Help).
You're working hard to succeed; we're working hard to help you.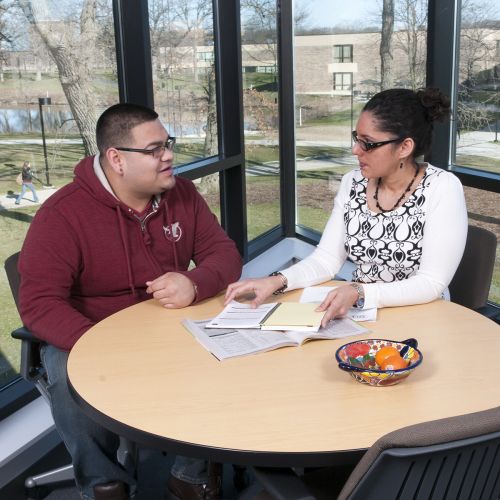 On-Campus and Online Services
With the current situation, hours of campuses and services departments have changed a bit, as have ways to get in touch with them. Be sure you know what is open when and how to reach out.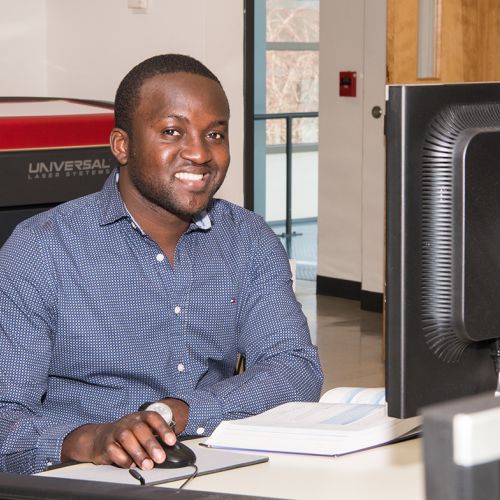 Technology/Online Learning Support
This semester, you may need help with online learning and/or getting the right technology to succeed. We're here for you.  
Financial Aid and Scholarships