We have a hilarious solution to a serious problem.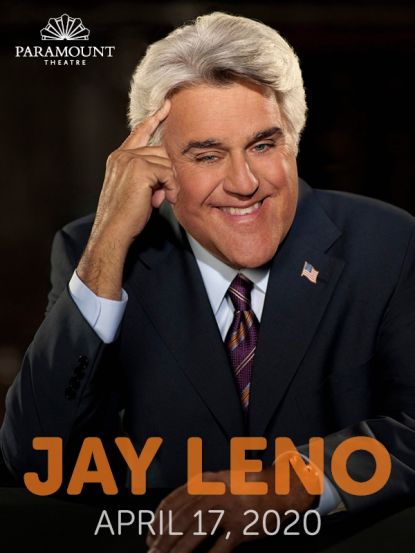 Join us to experience the stand-up comedy of Jay Leno at the Paramount Theatre on April 17, 2020, while raising money for scholarships to support Waubonsee students!
YOUR TICKET INCLUDES:
Valet parking
Private, pre-show reception in the Meyer Ballroom 6 to 7:30 p.m.
Jay Leno performance 8 p.m.
Private dessert reception in the Grand Gallery following the performance
Purchase tickets by February 10.